Emerging Leaders for Idaho's Environment
The ELIE Program
Emerging Leaders for Idaho's Environment (ELIE) is a leadership program focused on connecting the next generation of conservationists with opportunities to make a difference with Idaho's environmental movement. This program harnesses the unique talents and skillsets of participants to create innovative ways of reaching new audiences and building a conservation base among younger generations in Idaho.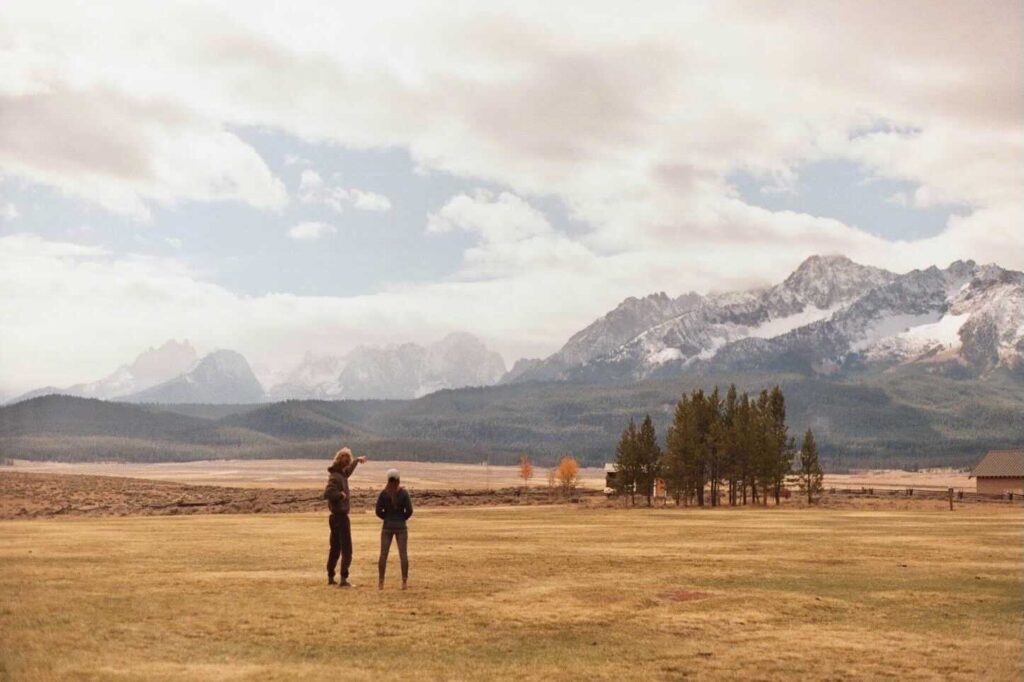 ELIE's Goals
ICL's goal of the ELIE program is to mentor the next generation of conservationists. Just as we stand on the shoulders of those who came before us, we must prepare the next generation who may approach organizational support, politics, and conservation issues in evolving ways. We are passionate about creating a more diverse and equitable future for the conservation movement. With this program, we seek to inspire motivated young folks to identify ways that their own unique skills can help support the future of conservation in Idaho.
What ELIE Does
ELIE members are young adults who are active in their communities and excited to learn about conservation in Idaho. ELIE members work to engage younger audiences in their region with guidance from staff liaisons. The overarching goal of this program is to empower the next generation of environmental leaders in Idaho. The members of ELIE work on creating educational opportunities for young adults to learn about ICL's conservation priorities, teaching people how to be strong advocates for the environment, and providing opportunities to get outdoors and enjoy the beautiful lands Idaho has to offer. This program is focused on connecting people from a wide variety of backgrounds and supporting them in using their unique skills, talents, experiences and ideas to support conservation in new and creative ways.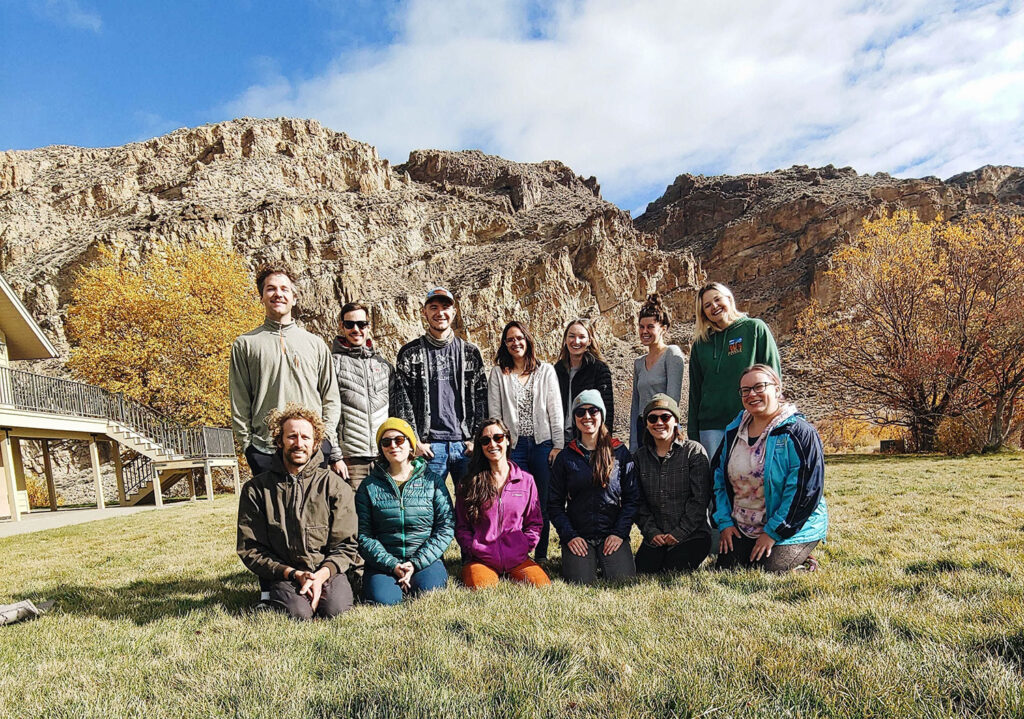 The Structure of ELIE
The 2022-2023 ELIE program takes place out of the Boise office. 8-10 ELIE members, several former ELIE "leads," and several ICL staff are working together to implement this program.
The projects the ELIE group will focus on will support the efforts of ICL staff and our major conservation campaigns. Later in the program, ELIE members will have the ability to create their own projects or events as they become more familiar with ICL's work and conservation in the state.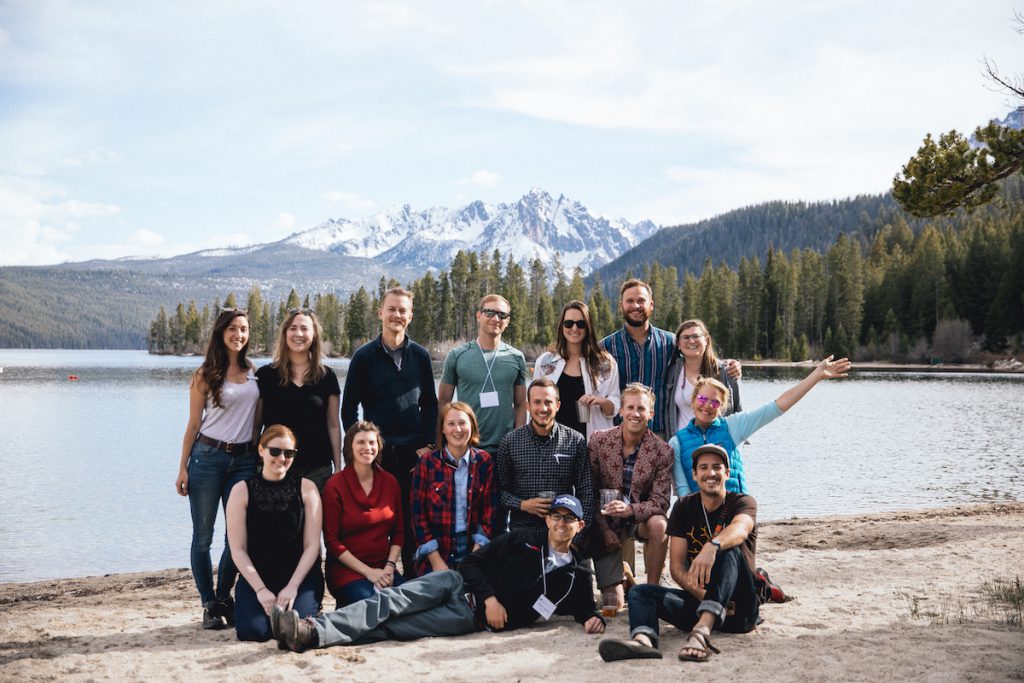 Time Commitment
The ELIE program will have prescheduled once-a-month meetings after work. These meetings will have workshops, presentations, or brainstorming sessions and serve as an established time for the group to work together. As part of the ELIE program, participants will also regularly be creating or participating in ICL events outside of the regular meeting schedule. Most months will require a 5-10 hour time commitment.
At a time where environmental threats abound, ELIE meetings were one of the brightest parts of each month for me. It feeds your soul to get together with people who are equally committed to advancing conservation, and to learn about the many different ways folks are tackling environmental issues in their personal and professional lives. The ELIE crew had so many distinct talents, and it was great to learn from the others while also being able to contribute my own insight and experience to the group.
I wanted a space to exercise my love for the environment and be around similarly minded folks. ELIE certainly gave me that. Not only did I get to meet and work with our great ELIE crew, but I made many new connections in Sandpoint, resulting in friendships, and even business connections. ELIE provided me with a space to engage with others who care about the environment, learn from the elders of our environmental community, and get inspired to keep rallying for the environment.
Allison
2018-2019 ELIE Crew
ELIE was an opportunity for me to become more familiar with "how" of environmental advocacy. I went from overwhelmed and discouraged to confident and connected through my time in ELIE. I would highly recommend it to anyone who is curious about how they can get involved in keeping Idaho in the hands of the people.
Justin
2018-2019 ELIE Crew
I loved being able to help with projects that ICL members were working on. It made me feel like I was making a difference. I feel so much more a part of Idaho, knowing the challenges that are facing our wild places. I will continue to be a driving force for Idaho's environment.
Molly
2018-2019 ELIE Crew
ELIE gave me a better understanding of the Idaho Conservation League. I respect ICL now more than ever; I didn't realize just how much they go to bat for Idaho's land and water. Their staff is chock full of smart, energetic, and enthusiastic people that care deeply for Idaho. Because of ELIE, ICL feels personal. I feel like connections I made in my ELIE cohort will be with me for years. ICL brought a group together that had many different strengths, and just as we relied on each other during our time as ELIEs, I feel like I'll be able to reach out to these people in the future for skills I, myself, don't possess.
Lindsay
2018-2019 ELIE Crew
I joined ELIE at a time in my life when I was craving a bit more meaning and connectedness. My experience in the cohort provided just that. ICL is an amazing community of individuals striving to protect the state we love in a compassionate, educated, and diligent manner. The ICL team's enthusiasm is contagious and encouraging, and the knowledge they shared made me feel empowered to carry on the torch as the next generation of Idaho's conservationists.
Sarah
2018-2019 ELIE Crew
Find Out More
For more information about this program, email ELIE@idahoconservation.org.