While the Earth is certainly worth celebrating every day, Earth Day gives us a unique opportunity to dive deeper into what our planet provides us, the natural wonder and beauty it holds, and how we can take better care of it. On the first Earth Day in 1970, about 20 million Americans, including thousands of colleges and universities, stood up for clean air and water, protecting wildlife and natural places. Fifty-two years later, the fight continues.
As we continue to feel the direct impacts of a changing climate, taking action to restore our wild spaces and living more sustainably has never been more important. Idahoans need to be part of the solution.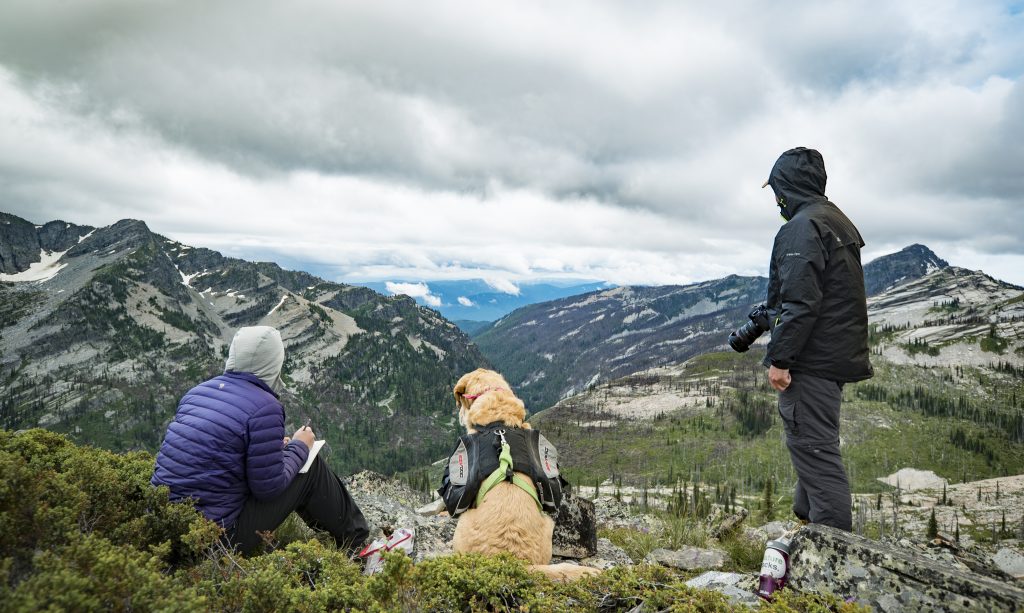 There are many ways – big and small – that an individual can live more  sustainably. It can be a minor change, like using a reusable grocery bag when heading to the store, or a bigger investment like trading your car in for an Electric Vehicle. Every effort counts, and all efforts added up can make a difference. There are opportunities to be more environmentally-friendly in every aspect of your life: at home, at work, and at play. Let's start at home.
At home
Manage your lights. Lighting is the largest energy consumer in the home. Be sure to turn off lights during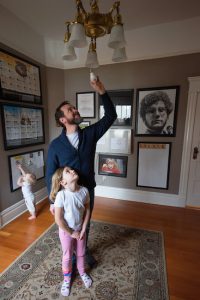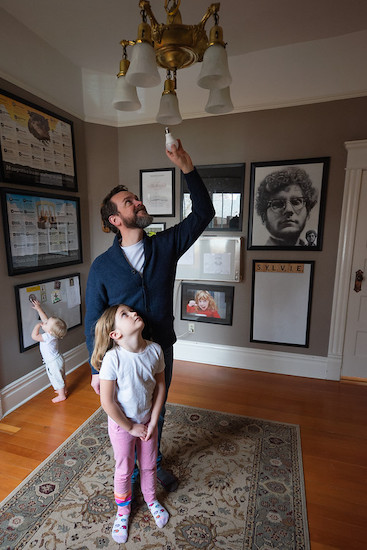 the day and when you are away. Replace your light bulbs with LED bulbs to save energy and money. Good for the planet, and your wallet! You can also speak up for solar power projects in your community.
Be water smart. Fix leaky faucets, limit water use and avoid waste. Take shorter showers. Dry your clothes outside in the summer.
Clean up your kitchen. Buy local foods and work to reduce your food waste. For the waste that you do have, consider starting a compost pile – improving your yard and garden while cutting down on waste headed to the landfill.
Get your hands dirty. Get out and garden! Plant drought tolerant plants that will be fine through the summer. Plant native plants that will help local pollinators. In the dry summer, irrigate before 9 am and after 7 pm. Improve your yard and garden to cut down on hauling waste 
Clean cleaning. When you're cleaning your home, make sure you are using eco-friendly or homemade cleaning products. It's healthier for our environment and your own personal health.
Away from home
Think of how you travel. Transportation is one of the leading causes of greenhouse gas emissions in Idaho. Try walking or biking to work once a week, or carpooling with a coworker if you have a longer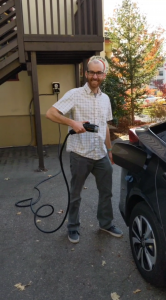 commute. And if you are in the market for a new car – consider an electric vehicle!
Recreate responsibly. Idahoans are lucky to have such beautiful public lands, but we need to make sure we are taking care of them. Recreate responsibly when you head outdoors – pick up trash on your hike, don't go on muddy trails in the spring, and be respectful of our wildlife neighbors. On your camping trips this summer, make sure you are following the rules – not making fire rings where you shouldn't, and always making sure your campfire is out. Leave No Trace in our wild spaces – and pack out everything you pack in.
Speak up. Let your elected officials know that you care about access to clean air, clean water, and healthy public lands. Speak up for projects that will help Idaho's environment – from solar power projects in your community, to protections for recommended wilderness, to action for Idaho's wild salmon and steelhead that are nearing extinction. Be a voice for the voiceless.
Vote. Vote with the planet in mind. Ensure your voice is heard, along with the things we love that don't have a voice – our clean air, water, public lands and wildlife.
Give back. Organizations like ICL work full-time on climate solutions and protecting our public lands, water, and wildlife. Consider supporting these efforts. If you can't give financially, lend your time in volunteer opportunities or be an advocate for ICL's campaigns. There is an abundance of opportunities to educate yourself, be inspired, get involved, and take action from the comfort of your own home and local outdoor spaces.
Sign up for our email lists to get environmental news, tips for your outdoor adventures, and opportunities to help Idaho's environment delivered right to your inbox. Let us come to you!