While the legislature still has lots of work to do to approve administrative rules, bills are starting to pop out of the woodwork. Almost 80 different statutes have been proposed, including several that caught our attention.
The big news at the federal level was that the Trump administration has proposed significantly weakening environmental safeguards and protections for clean water. Both proposals have the potential to negatively impact Idaho's lands, waters, air and public health. As ICL's Conservation Program Director Marie Kellner said about the proposal to gut the Clean Water Act, "The Trump administration is ignoring science in favor of corporate profits and threatening human health…This new rule benefits polluters at the expense of communities and public health." They're not the only ones ignoring science though…
House Holds Science Standards Hearing
The House Education Committee hosted a hearing on the Science Standards on Wednesday. The hearing was rescheduled several times. But that didn't stop teachers and education supporters, who agree that Idaho's students deserve an education with a solid foundation in science, from filling the hearing and an overflow room.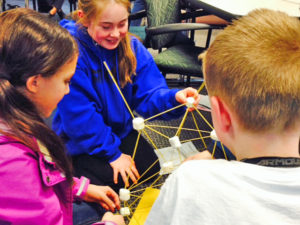 The hearing was a rehash of the concerns voiced in 2016, 2017 and 2018, when the same committee raised concerns over references to climate change. This time around, Rep. Dorothy Moon (R-Stanley) led the opposition and raised new concerns, arguing that the standards don't talk positively enough about mining, logging and ranching. 
Several teachers also testified, including 2016 Idaho Teacher of the Year Melyssa Ferro, a Caldwell science teacher. She emphasized the numerous reviews the standards received from a committee of Idaho's best and brightest science educators, which were unanimously endorsed by the Idaho State Board of Education in 2015, 2016, 2017 and 2019. A vote is expected next week. Because the pending standards must only be approved by one body, the Senate will have a chance to approve them and ensure that the standards are upheld even if the House rejects them.
Heartland Institute: Nothing to See Here
In other climate-related news, an out-of-state advocacy group presented to the House Resources Committee and suggested that climate change really isn't happening and, even if it is, it's a great thing for Idaho. While Mr. Taylor of the Heartland Institute couldn't quite keep Idaho straight from Iowa, he argued that increasing temperatures and increasing carbon dioxide (CO2) will help farmers grow more food. While it's possible that increasing CO2 levels may increase yields for some crops, his claim ignored the fact that 2019 was the second warmest year on record, changes in water supply could significantly impact Idaho, and smoky summer skies are a regular occurrence. Oh, and his organization didn't even work with any of Iowa's, I mean Idaho's, scientists to reach his assertions.
Wolf Bill Introduced as Too Many Elk Plague Idaho
Sen. Bert Brackett (R-Rogerson) introduced a bill to establish wolf-free zones in the state. The bill would allow expanded hunting of wolves in units where wolves have attacked cattle in four out of five prior years. It also would allow increased harvest in the hunting zones south of I-84 in southwest Idaho. The Fish and Game Commission has authority to establish seasons and game management due to Idahoans desire to see wildlife management de-politicized. Unfortunately, this bill ignores that fact and attempts to reinject politics into management.
The proposal also comes as the Idaho Department of Fish and Game received criticism for the handling of a depredation "study" that resulted in the killing of over 200 elk, because they were reportedly overrunning farmers' fields. 
Chicken Dinner Road, Back in the News
Rep. Scott Syme (R-Caldwell] introduced a resolution seeking to assert that the name of the road should never change. In case you missed it last summer, People for the Ethical Treatment of Animals urged Caldwell Mayor Garret Nancolas to change the name of the road. Needless to say, the mayor declined the suggestion.
And So, I Give You…The TOTW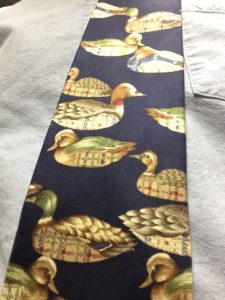 I didn't have a chicken tie, but this one's pretty fowl… Rep. Syme, this one's for you!
Until next week, Esto Perpetua, 
Jonathan