On Tuesday, October 18th, 2022, the Clean Water Act (CWA) celebrated its 50th birthday!
The Act is one of the most powerful environmental laws in the United States. It protects the nation's lakes, rivers, streams, and wetlands by setting limits for water pollution and regulating harmful development.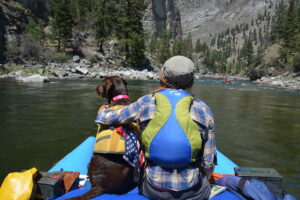 Passed during the 1970s – a time of unmatched progress in environmental protection – the catalyst for the CWA is primarily attributed to the outbreak of fires on the Cuyahoga River near Cleveland, Ohio. Due to decades of unmitigated industry pollution dumping into the river, including oil, coal dust, and other chemicals and pollutants, the river literally caught fire multiple times, most notoriously in 1969. 
Thanks to the CWA, any facility proposing to discharge wastewater to a waterway now must obtain a specific permit called a National Pollution Discharge Elimination Permit (NPDES). NPDES permits require polluters to abide by set limits on the quantity and concentration of pollutants that can be discharged to a waterway and harm humans and the environment. This includes everything from arsenic to man-made chemicals to ammonia.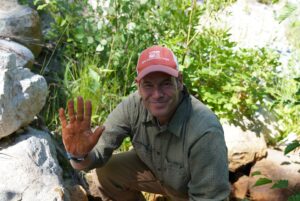 ICL works to ensure the CWA is being implemented correctly and as protectively as possible by reviewing all NPDES permits issued in Idaho. We've held corporations like Atlanta Gold to account for years of arsenic pollution in the headwaters of the Boise River, resulting in over $2 million in fines. In the 1990s, we forced the state to revise their list of impaired waters and to develop clean up plans to restore water quality across the state. Earlier this year, we secured the largest ever CWA penalty against an individual in Idaho, when a judge fined an out-of-state miner $150,000 for refusing to secure required CWA permits before dredging in the South Fork Clearwater River, which provides habitat for threatened salmon, steelhead, and bull trout. Most recently, in response to litigation from ICL, the Army Corps of Engineers revoked a dredge and fill permit that they issued to the Idaho Club in 2019 for an alarming project – a proposal to build a marina and residential development at the mouth of Trestle Creek on Lake Pend Oreille. The creek accounts for more than half of the annual bull trout spawning sites in the Pend Oreille Basin, a species protected as threatened under the Endangered Species Act.
While the CWA and NPDES permits have helped keep many of our nation's waterways fishable and swimmable, there are still important protections that are not in place that cause harm to our rivers and streams every day. Most notably, and an issue especially prevalent in Idaho, is that surface water runoff from agricultural lands is exempt from permitting under the CWA. That means there is little regulation preventing the runoff of immeasurable amounts of fertilizers, livestock manure, and other pollutants from entering our waterways. Idaho's Snake River is particularly affected by these sources of pollutants, which are one of the primary factors in the outbreaks of toxic algae that plague the river almost every year.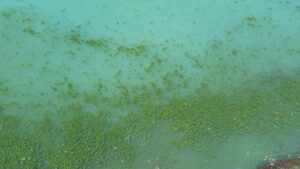 Along with reviewing all NPDES permits issued in Idaho, ICL works to protect Idaho's clean water by investigating violations of NPDES effluent limits and working to clean up the Snake River. Join us in celebrating clean water by taking action to protect Idaho from toxic algae – let Idaho's leaders know you care about this important public health issue and want more protections for Idaho's waters. Take action below!