This Wednesday, April 22, 2020 marks the 50th anniversary of Earth Day! What started as a nationally recognized day has grown into the largest secular observance in the world, with over a billion people engaging from over 190 different countries.
On the first Earth Day in 1970, about 20 million Americans, including thousands of colleges and universities, participated in various ways to stand up for the Earth and our shared values of clean air and water, and protecting wildlife and natural places. 
By the end of 1970, the first Earth Day recognition led to the creation of the U.S. Environmental Protection Agency (EPA) as well as major improvements to the Clean Air Act. Two years later, the Clean Water Act was passed by Congress. And the following year, Congress passed the Endangered Species Act. 
While Earth Day is not a partisan issue, it's worth noting that the establishment of the EPA and cornerstone federal environmental Acts were passed under the Republican Nixon Administration. Not to mention, the establishment of these laws has been critical in the environmental movement and are continuously relied upon today.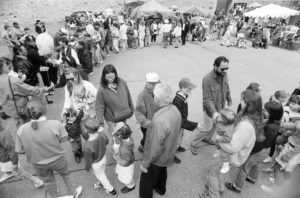 By 1990, a group of environmental activists organized a major campaign for the planet which led to Earth Day going global. That year saw the mobilization of more than 200 million people in over 140 countries, providing environmental issues with a major worldwide platform. 
Here's to all of you around Idaho and the globe who have taken actions for the health of our communities and are standing up for clean air and water, and the protection of wildlife and wild places that we all value. 
Despite the active stay-at-home order due to COVID-19, there are an abundance of opportunities to educate yourself, be inspired, get involved, and take action from the comfort of your home and local outdoor spaces. Here are some regional, statewide, national, and even global opportunities to recognize, explore, and celebrate Earth Day 2020: (Click event titles for more details).
CENTRAL IDAHO
Join the community for the virtual EarthWeek film festival, organized by the Hailey Climate Action Coalition and the North Valley Climate Action Coalition (HCAC).
Monday, April 20th – Friday, April 24th, Zoom discussions at 6:30 pm MDT.
Wood River Land Trust Pollinator Stations
Join the Wood River Land Trust for a safe, socially-distant Earth Day celebration of pre-made wildflower "seed bomb" bags.
Wednesday, April 22nd, starts at 10 am MDT.
Multi-Day Virtual Earth Day Event: Salmon
Join the Salmon Valley Stewardship, BLM, SIMBA, and Salmon/Challis Trails for a multi-day virtual Earth Day event!
Wednesday, April 22nd, 7 am – Saturday, April 25th, 7 pm MDT.
EASTERN IDAHO
Earth Week Virtual Event – Vendors, fun family activities and educational videos.
Monday, April 20th-Saturday, April 25th.
Idaho National Laboratory
Earth Day Art Contest for K-12 Students: Creating change for a sustainable future.
Tuesday, April 21st, submit art by 11:59 pm MDT.
Facebook Live Event.
Wednesday, April 22nd, 10 am – 8 pm MDT.
NORTHERN IDAHO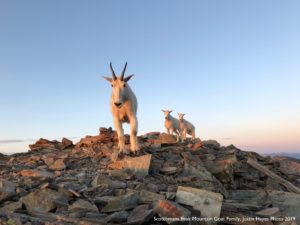 Morning Show presents Community Conversations: Recreation Opportunities
April 21st, 8-9 am PDT, check out website for replay.
29th Annual High School Online Art Exhibition, EARTH: Concepts on climate
Friday, April 24th.
SOUTHERN IDAHO
Boise State Campus Sustainability is proud to present #InventforEarthDay, a social media celebration.
Wednesday, April 15th- Wednesday, April 22nd, compilation video on April 22nd at 6 pm MDT.
The City of Boise is hosting a virtual celebration of Earth Day, encouraging residents to do something creative to celebrate nature and use #EarthDayBoise to share.
Wednesday, April 22nd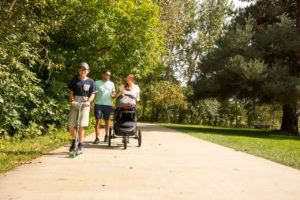 Boise Earth Day Live 
Zoom webcast focusing on climate activism during COVID-19: Music, speakers, films, and raffle.
Wednesday, April 22nd, 11 am MDT.
Idaho Trails Association is calling for art on their Facebook page – drawing, sculpture, photo, video, etc.
Wednesday, April 22nd.
The Trail Master Series Webinar
Join the Idaho Trails Association for a free webinar: There's an (Outdoor) App for That. Learn about the most popular apps for offline use in the backcountry.
Wednesday, April 22nd, 7-8 pm MDT.
NATIONALLY
Join activists, performers, thought leaders, and artists coming together for an empowering, inspiring, and communal three day livestream mobilization. 
Wednesday, April 22nd- Friday, April 24th, check website to RSVP and for streaming details.
Join Exploratorium for a online program exploring some of the big ideas behind the science of the Earth's systems, live stream on YouTube and Facebook.
Wednesday, April 22nd, 1-2:30 pm PDT.
 5Point Adventure Virtual Film Festival
Part 1: Earth Day Celebration.
Wednesday, April 22nd, 7-8:30 pm MDT.
Part 2: Friday Night.
Friday, April 24th, 7-8:30 pm MDT.
Part 3: Kids at Heart.
Sunday, April 26th, 3-4:30 pm MDT.
Earth Optimism 2020 – Digital summit
Join the Smithsonian Conservation Commons for their inspirational digital event.
Wednesday, April 22nd – Friday, April 24th, see website for ticket and schedule details.
Check out the U.S. Postal Service's honorary 2020 Earth Day stamp, spreading awareness of our environment and the communities in which we live and serve.
INTERNATIONALLY
Earth Day 2020 Daily Challenge
Join Earth Day Networks for the Earth Day Daily Challenge, a 22-day series that will allow people to connect through challenges to take action right now for climate and every day, for our planet. #EarthDay2020.
Month of April 2020 and beyond!
Stay-at-Home Mural Festival for our Planet: HOME
Check out this global, open call for artists to paint murals in the safety of their homes while sheltering in place. HOME is the worlds first stay-at-home environmental mural festival.
Tuesday, April 21st-Sunday, April 26th.