For Immediate Release: Wednesday, July 5, 2023
Contacts: 
Josh Johnson, Central Idaho Director, Idaho Conservation League, (208) 345-6933 x 301
Abby Urbanek, Communications Manager, Idaho Conservation League, (208) 345-6933 x 214
ICL appoints Josh Johnson as new Central Idaho Director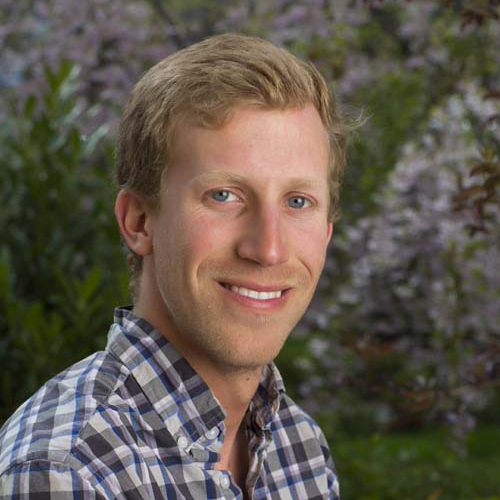 KETCHUM, ID — The Idaho Conservation League (ICL) is pleased to announce the selection of Josh Johnson as the organization's new Central Idaho Director. His leadership of ICL's Central Idaho field office begins immediately.  
Johnson first joined ICL staff as conservation associate in the Central Idaho field office in Ketchum in 2017, then has served as a senior conservation associate since 2022. His work portfolio includes public lands, mining, air and water quality, and efforts to clean up agricultural pollution in the Snake River. In his six years at ICL, Johnson has improved numerous projects proposed on public lands, contributed to successful lawsuits stopping ill-advised mining proposals, and negotiated an innovative conservation partnership with a cobalt mining company operating in Idaho, among other efforts.
"I could not be more pleased to have Josh serve as ICL's new central Idaho director," shared ICL Executive Director Justin Hayes. "Whether it is ensuring that mining activities don't threaten human health, special places, or clean water, or his work to engage stakeholders on cleaning up the Snake River, Josh has been instrumental in protecting what makes Idaho special." 
Prior to joining the ICL team, Johnson worked as an interpretive park ranger at Grand Teton National Park and a mentor naturalist at the Aspen Center for Environmental Studies. He previously earned a B.A. in geology at Middlebury College and a M.S. in geology at the University of Colorado. As Central Idaho Director, Josh will continue his long-standing public lands and Snake River work while running the Central Idaho field office and managing its activities.
"I am honored to lead ICL's long-standing office in the Wood River Valley, carrying on the work of many amazing environmental advocates before me. I look forward to continuing to be central Idaho's voice for the environment," said Johnson.
Johnson takes over the role following the departure of Betsy Siszell (formerly Betsy Mizell), who after working for nearly a decade at ICL, is moving on to build Sun Valley Company's environmental and sustainability program. During her time at ICL, Siszell's steadfast fundraising efforts supported the organization's ever-expanding work in the last 10 years. Siszell created the Wilderness Stewards Program (now entering its 7th year on the Sawtooth National Recreation Area), supported successful wilderness designation efforts in the White Clouds, and was instrumental in the creation of the Central Idaho Dark Sky Reserve – the first of its kind in the United States.
"Betsy's long tenure, strong work, and effective leadership have been pivotal for ICL and the Wood River Valley over the last decade," continued Hayes. "We are so grateful for her contributions to both ICL and Idaho, and are excited for her to continue using her expertise and talents to make a difference for Idaho's environment."
As ICL marks its 50th anniversary in 2023, the organization looks forward to the work that lies ahead in central Idaho and across the state.
###