For eleven years, ICL's North Idaho staff have worked to preserve the best of the panhandle. From public lands, to wildlife like grizzly bears and wolverines, to the incredible diversity of forests and other habitats, staff have collaborated with agencies and organizations to make sure that the things that make North Idaho special are preserved for now and future generations to appreciate and enjoy.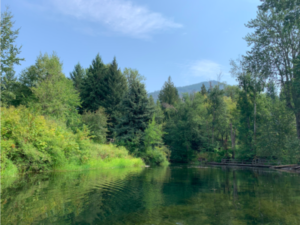 While in recent years, we've worked to protect the Kootenai River from selenium pollution leaching from Canadian coal mines and preserve bull trout habitat from developments at Trestle Creek, water quality advocacy has not been a primary focus of our office. Issues like land use planning and development, pollution, and shoreline degradation required attention, but we did not have the staff power to adequately address them.
A new chapter
Last fall, the Lake Pend Oreille Waterkeeper (LPOW) asked if ICL would consider taking on their water advocacy programs. Steve Holt, LPOW's Executive Director, planned to retire and knew that these critical programs needed a permanent home. Seeing opportunities to address some of the significant water quality issues threatening precious waters of North Idaho, ICL agreed to take on this work. Over the next few months, planning began to ensure that the programs LPOW had developed over more than a decade of service would have a place with ICL. With the transition of these programs, ICL was able to secure funding to hire a full-time staffer dedicated to addressing the pressing issues facing our waters that we had previously not had the capacity to address.
"We were really humbled to be asked by LPOW to take on their water quality monitoring program and lake advocacy work," says Brad Smith, ICL's North Idaho Director. "LPOW has served a vital role in the community by protecting Lake Pend Oreille for the benefit of everyone."
Introducing our North Idaho Lakes Conservation Associate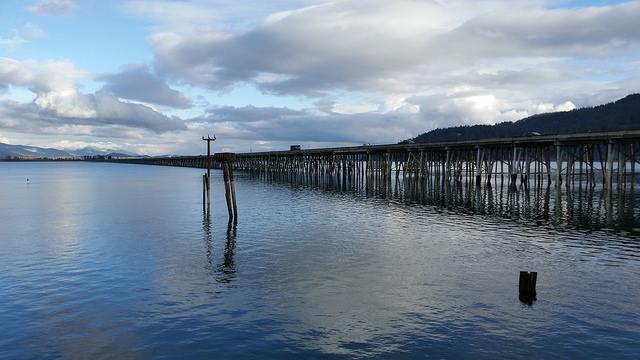 ICL's North Idaho Lakes Advocacy program has officially launched with the hiring of our North Idaho Lakes Conservation Associate, Jennifer Ekstrom. Jennifer will work to protect the iconic waters of the panhandle including Lake Pend Oreille, Lake Coeur d'Alene, Priest Lake, the Kootenai River and more from degradation and pollution. 
As LPOW's first Executive Director, Jennifer helped develop the Water Quality Monitoring program for Lake Pend Oreille. This citizen-science led effort tracks key measurements to monitor the health of the lake, and will continue under Jennifer's management. In addition to coordinating the Water Quality Monitoring Program, Jennifer will play a leading role within ICL in identifying major threats to the integrity of North Idaho waters and working with partners to find solutions. 
"I'm delighted to join the team at Idaho Conservation League and dive back into water quality protection for our North Idaho communities," says Jennifer. "During the decade I've been away, the pressures on our waterways have only increased, and long term solutions are necessary to protect these treasures that draw us all here." 
North Idaho's waters are invaluable to our communities. As more people move into the area, often drawn to the beauty of places like Lake Pend Oreille, it is more important than ever that we proactively put safeguards in place to protect these environments. We are excited to partner with other organizations and community members doing this vital work to preserve the places we all love.
If you'd like to help protect Lake Pend Oreille for now and future generations, consider becoming a Water Quality Monitoring Volunteer! Training May 10th, 5:30 PM PST at Windbag Marina. Details here.