The first Regular Session of the 67th Idaho Legislature is officially underway! 
At High Noon today, the sounds of gavels echoed across the marble-clad rotunda of the Idaho Statehouse as the Idaho House & Senate kicked off their annual session. Governor Brad Little joined in to give his annual State of the State and Budget Address.  
Gov. Little spent much of the speech emphasizing the priority he places on education, along with a plea to the legislature to address skyrocketing property taxes as Idaho continues its rapid growth (Idaho was the second fastest growing state in 2022). He proposed boosting teacher pay and encouraged the legislature to focus attention on how to appropriate $300+ million that was allocated during the special session last September. He also discussed other priorities, including transportation infrastructure, tax cuts, and efforts to address both water quantity and quality.
Finally, while the Republican Party may be firmly in control of the Statehouse, all constitutional offices, and the congressional delegation, it's clear that not everyone is singing from the same song sheet. That's why Dorothy Moon, Chairwoman of the Idaho Republican Party, tried to steal the spotlight from the Governor by scheduling her speech a couple hours before the Governor's. She spelled out different priorities than the Governor, and introduced legislative liaisons for the Idaho GOP: Sen. Glenneda Zuiderveld (R-Mountain Home) and Rep. Julianne Young (R-Blackfoot).
With the infighting starting on Day 1, it's clear that it's gonna be a bumpy ride, so Buckle Up!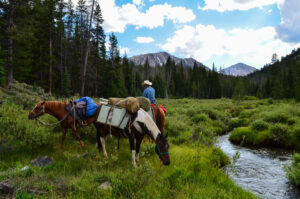 Join ICL and CVI for our legislative reception!
Join the Idaho Conservation League and Conservation Voters for Idaho for our annual legislative reception. With so many new legislators in the statehouse, it's a great opportunity to meet with decision makers and to let them know about the issues that are important to you! Mark your calendar for Tuesday, January 17 from 5:30-7:30 pm at Beside Bardenay in Boise (more information).
AG Labrador makes first week waves
Attorney General Raúl Labrador was sworn in last week and invited all the remaining staff at the agency to declare their loyalty to his vision, "we want to give everyone a fresh start and the opportunity to make sure they align with my vision and ethic for the office." He also moved to dismiss trespassing charges against a protester who openly defied pandemic restrictions, raising the ire of of Meridian's Mayor and Police Chief. There's no doubt that AG Labrador brings a different approach than his predecessor, and time will tell how effective he can be in representing the public interest of the entire state, and not just his own.
On deck: ESG, Administrative Rules, and Budgets
The first few weeks of the session tend to be fairly slow as committees begin consideration of Administrative Rules, and agencies begin to present their budgets before the Joint Finance and Appropriations Committee (JFAC). With so many new legislators, it's a great time to send them a note to introduce yourself. To find your legislators, click here. 
Administrative Rules are also one of the first things that committees take up. These agency regulations have the full force and effect of law, and provide important implementation guidance for laws and policies. Idaho is one of a few states that requires the legislature to consider and approve agency rules. In past years, disputes over certain rules (school vaccine requirements, science standards, building codes, etc.) have resulted in their expiration, and countless hours of bureaucracy to reprint and republish all 6,000+ pages of the state's administrative rules. ICL will be advocating to ensure that important rules that protect air, water, land, and wildlife stay on the books. 
Finally, we'll be watching for bills related to ESG investing. ESG stands for Environmental, Social, and Governance and is a framework to evaluate a company's sustainability, risk exposure, social impacts, and governance. Last year, Glenn Beck visited the Idaho Legislature and stirred up a hornet's nest, and it appears that new attacks on this investment practice are in the works. 
Tie of the week!
This week's tie salutes the esteemed members of the press corps who rode off into the sunset at the end of 2022. Betsy Russell, the dean of the Idaho Press Corps, and longtime reporter for the Idaho Press Tribune, Spokesman-Review, and Idaho Statesman; Keith Ridler from the Associated Press, and Bill Spence from the Lewiston Tribune, all hung up their pens and notebooks after distinguished careers as journalists covering the legislature, state government, and hundreds of other issues. Their reporting was always on the money…so this one's for you! It also recognizes that the most critical work of the legislature is to pass a budget. It may be wishful thinking, but here's to hoping that they don't get hung up on a bunch of silly distractions.
Until next week…Esto Perpetua,
Jonathan