The Idaho legislative session continues to grind on as we enter week #8. Much remains unresolved, and we should be at the halfway point to Sine Die (legislative adjournment). But, as the Governor noted last week, if things go off the rails…don't make any June plans. 
The much-anticipated anti-ESG (Environmental, Social, and Governance) investing bills were finally unveiled last week and advanced quickly to a hearing that was held this morning in the House State Affairs Committee. Despite opposition to the bills from ICL, all three bills advanced to the House floor. Because the bills are co-sponsored by more than 56% of Reps, the bills are nearly certain to pass. Still, questions are being asked about both intended and unintended consequences, making their future murky at best. 
Two wildlife bills also saw action last week. Promoted by Yellowstone Bear World, a bill to remove state regulations from private zoos thankfully ran into some speed bumps in the Senate Resources Committee and was sent to the amending order. The Rattler Bill elicited a number of questions, and great testimony from herpetologists (reptile experts) who expounded upon some of the unintended consequences of this legislation.
The Lava Ridge wind energy project is facing strong headwinds in the statehouse, as well as in the Magic Valley. ICL explores the proposal in a new blog, and while there are concerns with the current proposal, we also recognize that we must expand renewable alternatives to fossil-fuel based energy sources that cost us dearly, in more ways than one.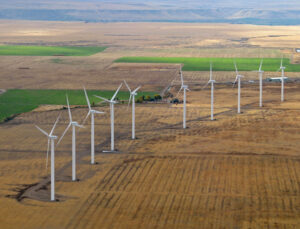 Finally, the new Land Board members including Attorney General Raùl Labrador, Sec. of State Phil McGrane, and Schools Superintendent Debbie Critchfield joined Gov. Little last week for their first meeting after being elected. There wasn't friction on display at the Land Board meeting, but there is some related to the federal Waters of the United States (WOTUS) Rule. Idaho AG Labrador ruffled feathers after failing to consult with fellow leaders before refusing to sign onto a lawsuit with 24 other states. Gov. Little found out about it from a Wyoming press release. According to the Associated Press, Idaho Dept. of Environmental Quality Director Jess Byrne said the AG's lack of consultation was "very concerning to say the least." According to AG Labrador, Idaho is instead likely to join another lawsuit with the State of Texas. Stay tuned for more info on this long-running battle over an important Clean Water Act rule. 
Those are only a few of the tension points from the last week, read below to see what all the rattle is about…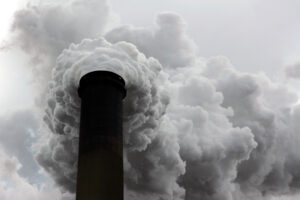 Costly attacks on ESG rapidly advance
Last week, Rep. Barbara Ehardt (R-Idaho Falls) introduced two measures, House Bills 189 and 190, and her colleague Rep. Jason Monks (R-Meridian) introduced a third, HB 191. Together, the three bills target Environmental, Social, and Governance (ESG) investing, seeking to limit state contracts with banks and companies that limit investment decisions based on ESG standards. 
First, what is ESG? It's simply a set of risk management considerations focused on climate-related risks, social and community impacts, diversity of leadership, exposure to regulatory risk, and hundreds of other factors related to "material risk." Several large firms (MCSI, Sustainalytics and S&P) measure and report on ESG metrics, and they are regulated at the national level by the Security and Exchange Commission (SEC). Other federal entities are also finalizing rules around ESG reporting, some of which are already the target of litigation from AG Labrador and others.
There are many problems with the bills, including unnecessary interference in financial markets, but the biggest impact will be on the pocketbooks of every Idahoan. In other states that have passed similar legislation, the cost of public municipal bonds has skyrocketed due to prohibitions that have eliminated access to capital, forcing large banks out of state. 
In Texas, during the first 8 months an anti-ESG measure was on the books, taxpayers paid upwards of $532 million in additional public bond costs. So if these measures pass, expect school, fire, irrigation, road, water, sewer, cemetery and other public projects to cost more if they're financed by bonds. 
This morning, the bills advanced out of the House State Affairs Committee and are expected to pass the House later this week, after which they'll be considered in the Senate. Hold onto your wallets!
Wildlife: Bear bill hibernates, snake bill slithers forward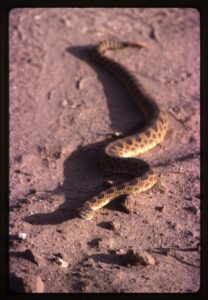 Rep. Judy Boyle (R-Midvale) presented House Bill 156 to the House Resources Committee, seeking to add rattlers to Idaho's list of "Predatory Species," meaning that you could kill as many as you could get your hands on.
Dr. John Cossel from NNU and Dr. Charles Peterson from ISU, two esteemed snake experts in Idaho, testified that the proposed bill would have detrimental effects on the conservation efforts of rattlesnakes. Along with testimony from ICL, they highlighted that rattlesnake populations are dwindling, and the bill could lead to their categorization as a sensitive or threatened species.
Rattlesnakes also help control populations of rodents and other small mammals, helping protect public health and reducing crop damage. 
You can already kill or remove snakes that threaten you or your property, and there were no overriding concerns expressed by Rep. Boyle in her presentation about why we need this bill. The committee voted 9-5 to advance the bill to the House for consideration, with two Republicans joining the three Democrats. With support from House Speaker Rep. Mike Moyle (R-Star), the bill will likely pass the House, and we'll see if we can capture this slithery one in the Senate.
Speaking of the Senate, SB 1084 was heard in the Senate Resources Committee. The bill is a knee-jerk reaction to a Notice of Violation that the Idaho Department of Fish and Game issued to Yellowstone Bear World in 2022, and would remove any state regulation of private zoos regulated by the US Department of Agriculture (USDA). 
Among other problems, the USDA rules regulate only "animal welfare" and don't consider public safety, notification, bonding, or permits for export, import, or transport. That means that any animals in these "private zoos" could be moved into the state without notification. This could include elk, deer, bears, or countless other species that could spread diseases or foreign genetics to native populations.
The bill was sent to the Amending Order, and is likely to be amended, or could hibernate there for the rest of the session, which we'd prefer.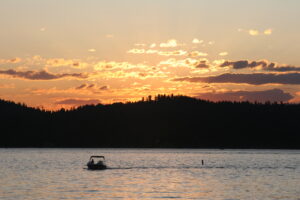 Payette Lake Bill intro'd
Rep. Britt Raybould (R-Rexburg)  introduced the Big Payette Lake Water Quality Act last week, seeking to bring needed attention to McCall's Great Lake. Today the bill had a hearing in the House Resources Committee and was approved on a narrow 10-8 vote after robust discussion. 
Since the prior law establishing the Big Payette Lake Water Quality Council expired in 2005, there have been persistent calls to revive the council and its Lake Management Plan. The reality is that water quality in Big Payette Lake has deteriorated since 2005, and we've seen regular outbreaks of algae due to increased development, shoreline erosion, and phosphorus and nitrogen pollution. 
The lake is the Crown Jewel of Valley County and an important source of drinking water for thousands. Current studies from the University of Idaho are evaluating shoreline erosion and nutrient pollution, and a study that can inform a new plan to restore and protect the lake is expected to be released later this year. There is an urgent need to re-establish the Council through new legislation to incorporate new data and updates into the Plan. 
In other news
Rep. Britt Raybould (R-Rexburg) presented two measures to the House Judiciary Committee last week related to protecting critical infrastructure, such as dams, power plants, transmission lines, etc. The definitions are pretty broad and could significantly increase penalties for anyone found to be trespassing at a site that meets the definition of "critical infrastructure," which led to scrutiny from both sides of the aisle. 
One of the bills would amend the existing criminal trespass law, and it passed out of committee on a narrow 9-8 vote. The other bill would create an additional penalty for damage that could have resulted in up to 10 years in prison, as well as $100,000 fines. It failed on a similarly razor-thin 8-9 vote. 
A barbed wire cleanup bill from Senate Majority Caucus Chair Sen. Mark Harris (R-Soda Springs) also almost got snagged up in the Senate Agriculture Committee. It's a good bill seeking to provide more clarity over enforcement of dilapidated barbed wire fences. Concerns divided some of the conservative members of the committee, including Sen. Glenneda Zuiderveld (R-Mountain Home), Cindy Carlson (R-Cottonwood), and Dan Foreman (R-Moscow), who expressed concern over a potential misdemeanor charge for a third offense in 5 years. They were apparently concerned that we might fill the jails with barbed wire fence scofflaws, despite the fact that it's already a misdemeanor for a first offense. Go figure.
Finally, a bill seeking to limit funding for pedestrian and cyclist improvements in transportation projects passed the House and now awaits a vote in the Senate. The front page of the Sunday Idaho Press featured several stories about road safety, pedestrian deaths and road projects. Nonetheless, the legislature is trying to limit funding for these safety projects. Other high profile measures had action today, the School Voucher Bill was voted down in the Senate and the Constitutional Amendment to limit citizen initiatives advanced. The amendment now awaits consideration in the House, so still there's still time to take action!
A rare personal note
Some who saw a job posting at ICL reached out to ask if I'm leaving – not to worry! I'm shifting into a Governmental Relations role and look forward to contributing to ICL's next accomplishments! ICL is seeking a new External Relations Director to lead a dynamic team of committed conservation professionals. If you know anyone who might be interested? We're also seeking an HR Associate. Know someone who's ready to devote their people skills to a conservation mission?

Tie of the Week: Triple en-tie-ndre
We had bears, we had bulls, and we had bulls and bears. Once again, I had the perfect tie for the week. This one relates to the barbed wire bill (keeping bulls in), the Yellowstone Bear World bill (keeping bears in), and the three ESG bills trying to limit investment decisions that may turn future bull markets into a real bear.
Until next week…Esto Perpetua,
Jonathan