The Idaho Legislature convenes next week, and ICL is once again saddling up and getting ready to ride for conservation. ICL was originally founded to be a voice for conservation in the Idaho Legislature in 1973, and ever since our very first session, we've been advocating for clean air and water, healthy public lands, wildlife, and much, much more.
This year will be unlike any of those previous 49 sessions. With 40 new legislators (out of 105), there will be more new faces in the statehouse than ever before. We'll have an opportunity to introduce ICL to these new lawmakers and to do our best to convince them that protection of clean water, healthy lands, abundant wildlife, and clear air are in Idaho's best interest! 
Every Monday, we'll provide an insider's view of what went down in the legislature, what's coming up, and how you can be involved to advance the cause of conservation! To sign up for these weekly Legislative Updates, click here. Finally, mark your calendar for ICL's annual Legislative Reception on Jan 17 (RSVP and more info), where you can help us make the case for conservation!
Governor Little to roll out budget priorities
On January 9th at 1 pm (MST), Governor Brad Little will ring the opening bell on the 2023 session with his State of the State Address (broadcast live online and on IdahoPTV). He'll lay out his budget and policy priorities for the coming session and his guidance for what's sure to be an interesting session.
Each state agency has submitted a budget to the Governor, but he may adjust some of those numbers and lay out new initiatives that will be considered by the Legislature's Joint Finance and Appropriations Committee.
With a $1.5 billion budget surplus, there are many competing demands for funding: school maintenance and construction, transportation, property tax relief, and more. The legislature will also have to wrestle over some of the $400 million in education funding proposed during the special session in August.  
We hope to see proposals to increase funding for public lands and conservation included in the Governor's proposal, along with a continued focus on clean water monitoring and cleanup grants focusing on agriculture and dairy operations, Lake Coeur d'Alene cleanup, and abandoned mines, to name a few.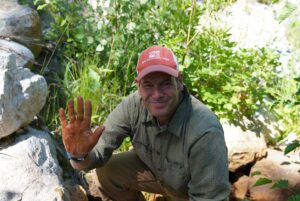 Hot topics?
Along with tussling over the budget, some hot button topics are sure to be on the agenda. This includes discussions over school vouchers (referred to as 'School Choice') allowing public dollars to flow toward private schools, abortion rights and restrictions, transgender issues, voting rights, and more.
On the environmental front, water issues are sure to take center stage. In 2022, disputes bubbled up again between groundwater and surface water users in the Eastern Snake River Plain, and further wrangling is on the legislative horizon. 
Several legislators ran campaigns around seizing and controlling public lands, which may resurface again this year after the ashes of the 'Sagebrush Rebellion' cooled in 2014 (much like they did in 1980 and 1948…). Several other perennial issues may be off the docket this year after the legislature made changes to the process for K-12 Science Standards and Energy Efficiency Building Codes last year. After arm wrestling over each of those issues for most of the last decade, ICL is OK with taking a year off. Wishful thinking? We'll see…
These are just some of the issues that may arise, but one thing is certain about the Idaho Legislature…they're sure to surprise us!
Protecting Billboard rights?
Last year, Rep. Bruce Skaug (R-Nampa) quietly introduced a measure in the waning days of the session. The bill never received a hearing, and wasn't much noticed, but we expect it may resurface this year. It would allow a business to remove trees along 500 feet of the public right-of-way, adjacent to their business, out of concern that trees could reduce the visibility of their signs or billboards.
Towns across Idaho have invested significant efforts to beautify the landscape with trees that help cool the urban environment, capture carbon, reduce energy usage, filter stormwater, and clear the air. We'll be watching to see if this bill is reintroduced, and look forward to working with stakeholders who recognize the importance of maintaining livable tree-filled communities.   
Tie of the week!
In addition to covering all the exciting things happening in the #IdLeg, I also spotlight one of my ties that…ties into what's happening unda' the rotunda. 
This week's tie is dedicated to all the staff and volunteer lobbyists who have represented ICL for each of the prior 49 sessions of the Idaho Legislature. Marcia Pursley, Renee Quick, Ed Cannady, Lill Erickson, Lauren McLean, Dallas Gudgell, Courtney Washburn, and many more…this one's for you. I am proud to carry on the legacy of serving as ICL's voice for conservation in the statehouse. Win, lose, or draw, we've been in the game since 1973 and play the hand we're dealt.
I look forward to the upcoming session, and finding ways that you can raise your voice for conservation!
Until next week…Esto Perpetua,
Jonathan