Budgets are being approved, and the legislature appears to be moving towards the door. The target date for adjournment is March 25. It'll be close, but I anticipate they'll stick around for a few days longer before they head home to campaign for their May 17 Primary Elections.
Although the House rejected the Idaho Department of Commerce budget, they did pass many other big ticket budgets including Higher Education, Health and Welfare, Departments of Environmental Quality, Lands and Fish and Game, to name a few.
The work of the House did grind to a halt last week as Rep. Heather Scott (R-Blanchard) forced the reading of entire bills on the House Floor. At a cost of $16,000 per day, if her antics continue, it could add several days to the session, frustrating her fellow legislators who want to get home to campaign.
There was lots more that happened last week, and several bills that we're monitoring may or may not move forward.
Without further ado, let's get down to business.
The sun sets on SNRA Resolution, again…
Rep. Ned Burns (D-Bellevue) did yeoman's work to introduce a revised resolution in the House. The resolution, recognizing the 50th anniversary of the Sawtooth National Recreation Area, was introduced and brought to the floor last week after the House rejected Senate Concurrent Resolution 117 days before. During the initial debate on SCR 117, Reps. Judy Boyle (R-Midvale) and Heather Scott (R-Blanchard) suggested that the language was imperfect and may hold hidden agendas. During debate on the revised HCR 51, instead of hiding behind excuses, opponents came out and said what they truly believe: they do not support or value public lands.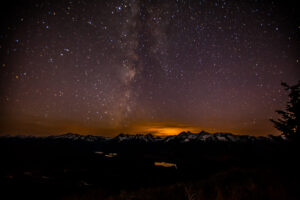 House Assistant Majority Leader Megan Blanksma (R-Hammett) led the opposition and stated "what you're voting for here is to celebrate federal land management of what should be Idaho state lands." What she forgot to mention was the fact that the Idaho Constitution "forever disclaim[s] all right and title to the unappropriated public lands" in Idaho (Article XXI, Sec. 19). 
Regardless of whether the House is going to join in celebration, ICL, the Sawtooth Society, Sawtooth Interpretive and Historical Association, the City of Stanley, and others will be commemorating the SNRA's 50th this year! Stay tuned for info on events, stewardship efforts and more!
The Amending Order: where bills go to die, we hope…
When Legislative Committees consider bills, they have several options. They can support a bill and send it to the floor with a "Do Pass" recommendation, they can hold (or kill) the bill, or they can send it to the Amending Order, where it can be revised on the floor of the House or Senate. Sometimes the Amending Order is where bills are sent to die, and we're hoping that's the case with two bills that were sent to the Senate's Amending Order last week.
One bill (HB 660) seeks to lock in Idaho's energy efficiency building codes, making it harder to update these codes. Idaho Energy Conservation Codes matter because homebuyers and renters want comfortable, healthy homes with affordable utility bills. The codes provide standards that keep energy costs low and ensure our homes are safe. While building homes to standards may cost a few more dollars up front, these regulations save Idaho homeowners money every day, paying off the initial investment in a matter of months. Ensuring these codes are regularly updated can save homeowners even more.
The second bill (SB 1397) would prohibit the Governor and state agencies from issuing temporary rules for more than one year at a time, significantly limiting their authority to enact important rules.
Rulemaking is a critical function of state government and is required in order to implement state and federal statutes. If Idaho didn't have appropriate administrative rules in place, the state could lose out on millions of dollars in federal funding, permitting processes (and the industries that rely upon them) could come to a screeching halt, and Idaho's clean water, air and public health could be threatened.
At this point, it's unclear whether these bills will be considered for amendment, or if they'll simply be allowed to expire when the session adjourns in the coming weeks. We're hoping it's the latter!
Key $$ for water and land passes
One of the most important functions of the Idaho Legislature is to approve budgets for state agencies. There was fear that the House of Representatives might block approval of hundreds of millions of federal dollars that were delivered to Idaho via ARPA and the Infrastructure bill.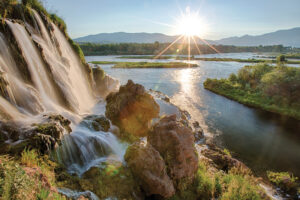 The good news is that the House has approved dozens of budget bills, including what's been described as a 'once in a lifetime' opportunity to invest $300 million into wastewater and drinking water projects across the state. Also approved was a boost of $1.5 million for fire preparedness in the face of more challenging fire seasons, driven by climate change. Funding was also included to address chronic pollutants that are flowing from the historic Triumph Mine near Ketchum.
In other news
All session long, we've heard about efforts to force adoption of the legislature's preferred version of K-12 science standards. Even though the original bill was introduced during the first week of the session, Rep. Lance Clow (R-Twin Falls) has struggled to deliver his bill to the Governor's desk. It is currently awaiting a vote on the Senate Floor.
Another hot topic has been the attack on Environmental, Social and Governance metrics that businesses and investors use to measure their impacts. We saw action last week when the House passed HCR 52 from Rep. Barb Ehardt (R-Idaho Falls). The measure would task the Federalism Committee with a study of the issue. Separately, the Senate advanced a bill (SB 1405) that would have the state divest from funds that prioritize good governance and sustainability. Since when were those bad things? The resolution is awaiting consideration in the Senate State Affairs Committee, and the bill may be up in the House State Affairs Committee this week. 
ICL has also been opposing efforts seeking to distance the Attorney General from the Department of Lands and the Land Board. Miners and ranchers complained for years that the Attorney General was more committed to the Idaho Constitution than he was to their special interests. The bill, from Sen. Mark Harris (R-Soda Springs), was approved by the Senate last week and is likely to be considered in the House this week. Jim Jones, former Idaho Supreme Court Justice and Attorney General points out that consolidating legal representation for state agencies under the Attorney General's office makes sense and saves money. We agree.
Tie of the week!
Journalism plays a pivotal role in the accountability and transparency of our government. Ensuring access to public records and the inside dealings of the legislature is critical (Jeers to Lt. Gov. Janice McGeachin for her "award" this week from SPJ). Decades ago, longtime Associated Press reporter Bob Fick reputedly started the tradition of wearing ugly to encourage legislators to head home. With a WIDE selection of ugly ties, I was happy to oblige. So last week, I wore a different one each day. On occasion people say "oh, that's not such an ugly tie." No one's ever said that about this one… 
So, for all our friends in the media (Betsy, Kevin, Clark, Becca, Melissa, James, Joe, Nicole, Bill, Keith, Becky, Brian, Bryan, Scott and many others), this tie's for you! 
Until next week…Esto Perpetua,
Jonathan