As the Idaho Legislature enters its second week, everyone is waiting to see how the new dynamics will play out. That includes most legislators. The Senate has titled right, while the House has, arguably, moderated. 
Committees will ramp up this week with consideration of Administrative Rules (they're important, really!) but before they get to that, they're trying to deal with House Rules to avoid some of the shenanigans we saw last year when former-Rep. Ron Nate (R-Rexburg) threw a wrench in the legislative gears. See more on this below.
Aside from that, legislators are still rearranging their furniture, attending receptions, and getting geared up for what's sure to be an interesting session.
Several events are happening this week around the statehouse, including the annual ICL/CVI Legislative Reception on Tuesday evening (details below), the Idaho Environmental Forum Legislative Gala , and the City Club's Legislative Pundits Forum. Apologies to those of you outside the Treasure Valley, as it doesn't appear that either of these events has a remote option, but they will record and broadcast the Pundits Forum via Boise State Public Radio, so stay tuned in!
Before we get to the Rules, let's talk Ground Rules
Both the House and Senate operate by their own rules, and from time to time they amend those rules to improve their respective processes. Last week, Rep. Britt Raybould (R-Rexburg), who ousted Rep. Nate in the Republican primary, introduced a measure along with Chairman of the House State Affairs Committee Rep. Brent Crane (R-Nampa). The change to the House Rules would limit the number of so-called personal bills that a legislator could introduce in a session to three, and limit the ability of a representative to bypass a committee to pull one of those bills onto the floor. 
A personal bill is one that can be printed without the support of a committee. We see this from both sides, when a legislator wants to make sure their bill is printed and posted on the legislative website, even if they can't get a committee to advance it. We've seen the tactic used on both sides of the aisle with efforts to Add the Words (making discrimination against LGBTQ+ community members illegal in Idaho), and for abortion-related bills. It takes a lot of time for legislative staff to draft the bills, and the bills rarely move out of committee.
Last year we saw Rep. Nate try to force his grocery tax bill onto the floor again, and again, and again, without approval from a committee. It dragged out the end of the session, and made for some painful moments on the House floor. 
After they finish arguing over House Rules, they'll get to the Administrative Rules starting this week. 
Digging into the numbers
At his State of the State Address, the Governor laid out his budget for the coming year. With a total price tag of $11.9 billion, the budget includes $7.1 billion in state dollars as well as $4.8 billion in federal funds. It'll take some time to pour through all 875 pages of the budget, but after an initial review, there are several proposals that we are excited about, including an additional $12 million proposed for efforts aimed at restoring and protecting clean water ($6 million for farm projects, and $6 million for projects on dairy and beef feedlots). Speaking of dairies, did you know that last year Idaho's dairy population crested 1 million cows!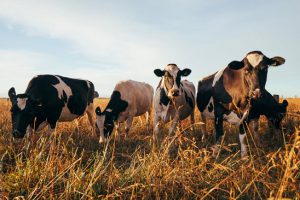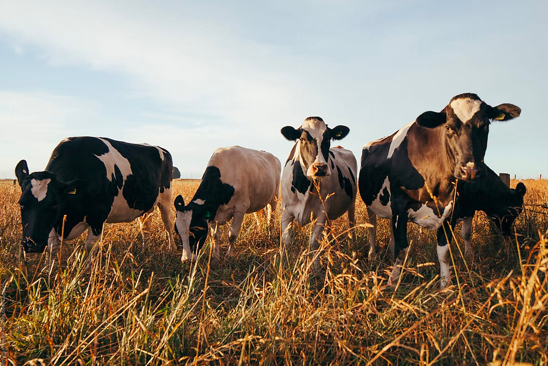 But I digress…In addition to the funding for clean water projects on farms and feedlots, there's $150 million for the Department of Water Resources to improve water supply infrastructure, along with $115 million for the Department of Environmental Quality for drinking and wastewater systems, with a focus on rural communities that have had a hard time funding improvements. The result is that many wastewater treatment plants fail to make the grade and pollute our precious lakes, rivers, and streams, as ICL has pointed out in our reporting. 
Other funding proposals we'll be tracking include $600,000 to monitor for Chronic Wasting Disease, which showed up in elk and deer last year near Riggins, and threatens to decimate deer and elk herds, and impact Idaho's hunting economy for years to come. And finally, the Governor also included nearly $69 million to fill the wildfire suppression fund. While we had a relatively mild fire season last year, we know that large fires will come, and a newly negotiated agreement between Idaho and federal land managers means that Idaho will have more responsibility for protecting wildland-urban interface communities, which is sure to contribute to some eye-popping expenditures during increasingly challenging fire years.
Join ICL and CVI for our legislative reception!
Join the Idaho Conservation League and Conservation Voters for Idaho for our annual legislative reception tomorrow night! Dozens of legislators have RSVP'd, along with other state and local leaders. It'll be a great opportunity to meet with decision makers, conservation supporters, and others and to let them know about the issues that are important to you! Mark your calendar for Tuesday, January 17 from 5:30-7:30 pm at Beside Bardenay in Boise (more information).
Tie of the week!
Last week, as you may have sensed, Mars exited retrograde, meaning that it appears to reverse direction in the night sky. In the olden days when planets changed direction, people thought it was a great omen. After Galileo and others figured out how to use telescopes and interpret the heavens to explain how the universe works, we were able to make more sense of the world around us. Galileo spent the last 8 years of his life under house arrest for suggesting that the earth revolves around the sun… Just this week, NASA announced new discoveries from their AMAZING James Webb Telescope Mission. The pics are…out of this world! So, the TOTW (Tie of the Week) gives a nod to all the scientists and others who work to understand and interpret the world around us through the scientific method, testing hypotheses, challenging assumptions, and trying to figure out how things actually work. Legislators could take a page from their playbooks to challenge their own beliefs and to seek out facts, as we all work to find solutions to the challenges of the day that are in the best interest of the state, our people, and our water, air, lands, and wildlife. 
Until next week…Esto Perpetua,
Jonathan
The Unflappable Captain Wilderness