Tribal activists occupied Wounded Knee, fighting for equal rights for Native Americans. The United States opened Watergate Hearings. Roe v. Wade was decided. Debut albums came from Springsteen, Queen, Aerosmith, and Burning Spear. The Endangered Species Act was passed. The Idaho Conservation League was founded.
1973 was indeed a year for watershed moments. Many of the seeds that sprouted during that heady time gave rise to political, cultural, and ecological testaments that endure today. Your continued support for ICL is living proof of this.
The Idaho Conservation League was formed in that seminal year, 50 years ago, when a cadre of caring, high-minded, strategic thinkers began meeting as the "environmental lunch bunch."
As history goes, ICL's first major victory didn't even specifically involve conservation. Rather, dubious lobbying practices on behalf of Idaho Power Company led our founders to gather support for what was to become Idaho's "Sunshine Law," which mandated disclosures for electioneering and lobbying activities. The initiative was a guardrail against unsavory, backroom dealings that had compromised previous legislative decision-making on land use planning (regarded by many officials, at the time, as a communist plot). For ICL leadership, it was an assurance that the big conservation battles to come occurred on a more level playing field.
Related, good governance needs an informed and motivated citizenry with accountability on its mind. Instances of this were born out in the early days of ICL, which relied heavily on committed volunteers willing to pursue the truth and then shout it from the rooftops (often, while holding the hand of a deft lawyer), and do their best to hold state and federal management agencies accountable to the conserving Idaho's wildlife and natural resources.
As ICL recently began re-imagining its work on behalf of wildlife and the Idahoans who love it, the dual pillars of truth and accountability were front and center, and they will remain there. Yes, we will be reflecting on past organizational efforts but also drawing new inspiration from passages in Idaho's state code that "wildlife resources are managed in trust by the respective states for the benefit of all their residents and visitors." 
Since that language in the Wildlife Violator Compact was codified in 1991, one-million new Idahoans have become public trust beneficiaries in Idaho. However, the way Idaho currently manages wildlife is increasingly contrary to this doctrine. In fact, the Association of Fish and Wildlife Agencies recently warned that when "decisions are viewed as being made mostly by agencies in consultation with limited constituents, the remainder of the stakeholders (usually a majority) may feel disenfranchised." We must make sure this freezeout of folks who love wildlife – in all their shapes and sizes – does not happen. 
ICL will continue to press the State and Idaho Dep't of Fish & Game to acknowledge their trust responsibility and to manage Idaho's wildlife for all beneficiaries. In the times that doesn't occur, we will continue to use other tools, such as the Endangered Species Act. Riverine species such as Idaho's wild salmon and steelhead, lamprey, burbot and Bruneau snails, have all been linked to the ESA, as have terrestrial critters such as wolves, grizzly bears, lynx, and ground squirrels. Like the public trust concept, the ESA was created, in part, to uphold society's ecological obligation to future generations. Not long ago, in a rare and bold conservation move, IDFG even used the ESA to push for measures intended to save the last remaining herd of woodland caribou in the lower 48 states.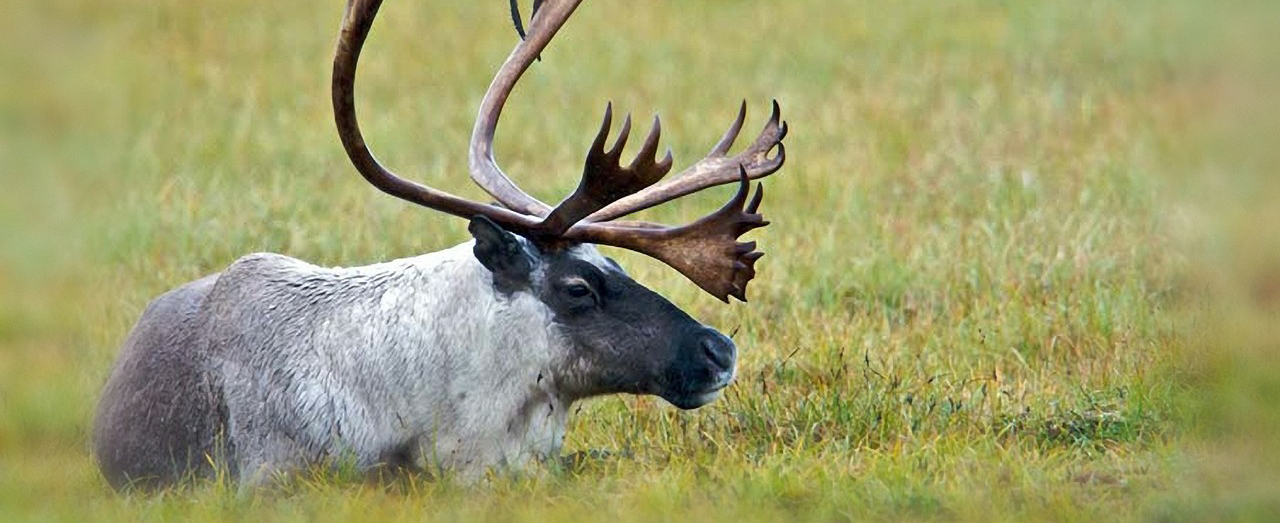 Those imperiled species and hundreds more are cataloged in Idaho's State Wildlife Action Plan, the sizable document required for IDFG to receive federal funding for nongame wildlife management. However, the plan unfortunately has no compliance mandates, isn't subject to legal scrutiny, and only represents 2% of IDFG's budgeted programs. This is an example of why ICL wants to change the inequitable process of how the State manages wildlife resources.
In addition to working to improve the conservation status of individual species, ICL's past efforts have also assured that critical habitat for wildlife is adequately safeguarded by helping to forever protect places like the Owyhee Canyonlands and the Boulder-White Clouds through Wilderness designation. We've provided guidance for the US Forest Service to close roads and trails in north Idaho – both permanently and seasonally – to protect grizzlies, wolverines, and lynx from motorized vehicle disturbance. We'll continue to advocate for land use practices that ensure viable, contiguous sagebrush steppe habitat for pronghorn and pygmy rabbits, as well as the greater Sage-grouse and other sensitive bird species.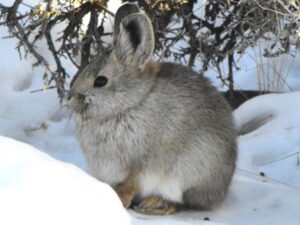 ICL will engage on all these fronts to reflect the urgency of the conservation challenges for wildlife that weren't necessarily apparent 50 years ago. Idaho's wildlife populations and the habitats that support them must be resilient and diverse. However, history has proven that thoughtful management of Idaho's wildlife cannot be taken for granted. Idahoans deserve to have wildlife conservation grounded in sound science, collaboration, and reasonable decision-making. Part of this is ensuring that the plans coming from wildlife managers match their actions, particularly with the mounting physical and political threats that wildlife face. 
As we begin our next 50 years, ICL continues to remind managers of their responsibility to act as wildlife resource trustees for all Idahoans. We will also encourage residents of our great state to assert their role as wildlife beneficiaries and use their own voices to speak up for wildlife. It will be only through an overwhelming and cohesive message from all wildlife lovers that Idaho will see its next watershed conservation moment. And after all, isn't that surely what the "environmental lunch bunch" would have wanted?
Support ICL's wildlife work by becoming an ICL member, and sign up for Wildlife Program updates to stay in the loop on issues facing Idaho's wildlife.