Diving into the Real Legislative Work
The pace picked up at the Statehouse this week as committees dived into the real work of the session. Several rules ran into a buzzsaw of opposition and the first bill passed out of committee. The big news of the week didn't even take place at the Capitol.
Gov. Little Recognizes Climate Change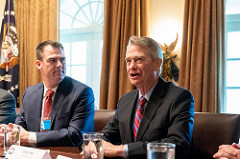 At the Idaho Environmental Forum's annual legislative event, Gov. Brad Little publicly acknowledged climate change for what it is – a real issue impacting Idahoans and our environment. Little recognized human contributions to the problem and said we have a responsibility to slow it down. Climate change has been a four-letter word in the Idaho Capitol, but with the governor's recognition, maybe we can start having conversations addressing the causes of climate change?
Water Bill Clears House Committee
House Bill 1 seeks to resolve the dispute between Treasure Valley Water Users and the Idaho Department of Water Resources over how flood releases are counted relative to water rights. While the resolution might clarify rules on water rights, it fails to protect streamflow in the Boise River. Wintertime flows in the Boise River are not guaranteed, and this agreement does nothing to solve that. As sponsor and House Speaker Scott Bedke (R-Oakley) testified, maintaining flows in the fastest growing city in the fastest growing state is important. ICL agrees!
No Money? Oh Wait, We Found Some…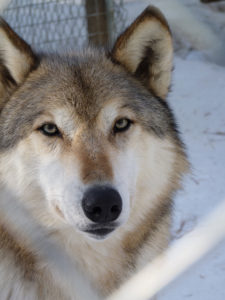 A common refrain for the 2019 session has been, "No money, no money," but for certain topics, you can count on the Legislature to find extra cash. Want state dollars to pay federal sharpshooters to shoot wolves from helicopters? You bet they can find some money! Despite the facts that Idahoans have spent upwards of $7,000 per wolf killed, and Gov. Little proposed cutting the appropriation to $200,000/year, members of the budget committee appear hell-bent on finding additional state money to kill more wolves. No decisions have been finalized, but mark my words, they'll find some money for shooting wolves.
Finally, the TOTW!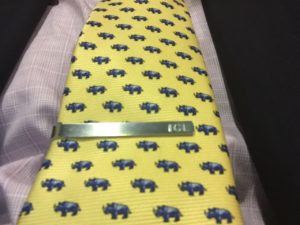 In 2018, the last wild northern white rhino in the world died. In Idaho, while we often think about healthy populations of native wildlife, it's not always the case. This week the last caribou in the U.S. Selkirks was captured and relocated into a larger herd in Canada to attempt to preserve their genetics.
It's now up to Canada to stem the decline of mountain caribou range-wide. We can only hope that one day they will be reintroduced into the Selkirk Mountains in North Idaho. The issue hasn't come up in the Legislature yet, but it should. So, the Tie of the Week is dedicated to the extinction of caribou in Idaho. Let's work together to prevent further extinction in Idaho.
Until next week, Esto Perpetua.