House and Senate at Odds
Things aren't pretty in the Idaho Legislature right now. The House and Senate are still not on the same page on a number of significant issues, and we're already 2 weeks past the expected end of the session. Issues of dispute include the legality of hemp (recently legalized at the federal level in the Farm Bill), Medicaid work requirements, and the (boring but important) handling of administrative rules. To boot, the House is still sitting on 5 agency state budgets that passed the Senate almost a month ago. In addition tempers flared within each of the chambers with lengthy and acrimonious debates, and during the House's consideration of Medicaid work requirements, all the votes were done in secret with no accountability! Everyone wants to go home, but there's still work to do. So we wait for the next shoe to drop …
And Today, the Governor's Shoe Did Drop

The Legislature sent the Revenge Against Voters Act to the Governor's desk this week. And today, Governor Little VETOED THE MEASURE! The bill would've limited the ability of Idahoans to place initiatives or referendums on the ballot and would have been the strictest citizen initiative requirements in the nation. The House and Senate will have an opportunity to attempt a veto over-ride if they can muster 2/3 majorities. The original vote count was less than two-thirds, but legislators are not bound by their prior votes. Thank the Governor for his action on behalf of Idaho's citizens! 
Holding Rules Hostage
The Legislature passes the laws, but state agencies (with public input) write and adopt rules that specify how those laws are implemented on the ground and in our offices, fields, factories, forests, highways, schools, rivers, etc… In order for most rules to be adopted, they must only be approved by one chamber of the Legislature, meaning that both the House and Senate must concur to kill a proposed rulemaking. Some House members don't like that. In addition, the Legislature must also pass a standard bill that extends any temporary rules for an additional year, i.e. to July 1, 2020. It passes every year by wide margins (it passed the Senate 35-0 in March). But it's currently in the Amending Order in the House, and the word is there are multiple amendments proposed. House Majority Leader Rep. Mike Moyle (R-Star) had passed a bill back in February on a mostly party-line vote, yet it never received a hearing in the Senate. His bill would give veto power to one chamber over any administrative rules. So, in the meantime, the House appears to be holding a gun to SB 1205's head. We'll be watching to see how this one turns out.
State Makes an Oopsie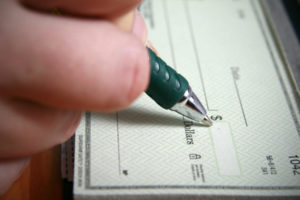 Two years ago, some legislators were up in arms over competition from the Idaho Department of Lands, due to their ownership of storage units and commercial buildings. So the state sold off numerous properties in and around downtown, and across the state. Since then property prices have skyrocketed. Now the Legislature is concerned about not having enough room for state agencies and their own offices so they have introduced a $2 million appropriation for the purchase of the old Home Federal Bank building across from the Capitol on State and 8th Streets. The Land Board sold it in December 2016 for $1.5 million and is purchasing it back at a 33% markup. The Idaho Department of Lands and Land Board have also been criticized for a Payette Lake-front lease for an event center at rock bottom pricing, and have come under fire from county commissioners from land purchases in North Idaho (but that's a whole different story). Ultimately, the Land Board and IDL have a constitutional duty to maximize revenue for taxpayers, and while each of these land deals raise distinct issues and questions, ICL believes they could benefit from increased public involvement and transparency.
Tie of the Week!
Some people didn't think this tie was ugly. I did. So in keeping with the tradition of wearing putrid ties to urge legislators to tend to their duties at home … I bring you the TOTW!
Until next week, esto perpetua!
Jonathan