Emerging Leaders for Idaho's Environment (ELIE) is a leadership program that builds Idaho's conservation community through dynamic reciprocity between ICL and young leaders, cohort-based professional development and partnership building, and meaningful contributions to ICL's work for conservation in Idaho. Emerging Leaders are young professionals who will work with ICL for the next year to develop advocacy tools, learn about nonprofit work and conservation, and foster community with other young professionals.
We are honored to work with this talented and passionate group of people. Meet the members of the 2023-2024 ELIE program!

Jami Black
Jami was introduced to the beauty of the wild and scenic parts of Idaho through hiking, rafting, and camping excursions throughout her youth. The wilderness of Idaho ultimately drew her back to the Gem State after attending college in the Bay Area and UK. Since graduating college in 2015, Jami has dedicated her professional career to further the marketing and enrollment efforts of Alzar School + Gap, which offers leadership development through engaging academics and outdoor adventure in both beautiful Idaho and Patagonia, Chile. Now, as a mom and Director of Admissions at Alzar, Jami is excited to contribute to ELIE and connect with more tremendous Idaho leaders!
Hailey Brookins
Hailey received her B.S. in Environmental Studies from Westminster College. Her professional career has included working with the USFS and the Idaho Conservation Corps, and she now works as the Non-Motorized Trails Program Coordinator for the Idaho Department of Parks and Recreation. Her love for fly fishing, backpacking, and skiing fuel her excitement about conserving Idaho's public land.

Kya-Xe' (Kya) Dudney
Kya is from rural New Mexico but has lived in Idaho for the past 15 years. The western United States in her home, and it's where she spends her free time exploring and protecting its wildlife. She joined the Boise office of Advocates for the West in April 2022. Kya is a recent college graduate and accomplished young professional who is looking to make an impact within her community. When she's not on the frontlines of Advocates for the West's fundraising efforts, she is hiking in the foothills and binging audiobooks, with the occasional HBO series.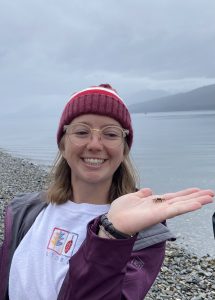 Courtney Grubbs
Courtney was born and raised in Georgia, where playing outside and flipping logs to find critters was (and still is) her favorite pastime. She graduated from Georgia College & State University with a Bachelor's in Psychology, and has a passion for the environment and its preservation. Her main goal is to find ways of promoting sustainable behavior and actions in her personal life and neighboring communities.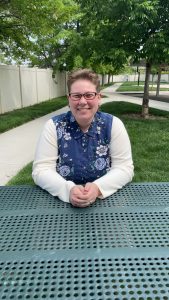 Lev Kellendy
Lev grew up in rural Michigan before moving to Idaho. Lev has a Bachelor's degree in Biomedical, Cellular, and Molecular biology from Central Michigan University and a graduate certificate in Aquaculture and Fish Health from the University of Florida. Lev currently works at Idaho Conservation Corps, a program of Northwest Youth Corps, as an Internship Program Officer, where xe connects young professionals to paid opportunities with land and water resource management agencies.
Marina Lundy
Marina's passion for conserving Idaho's natural land led her to ICL's ELIE Program. Marina is currently a BSU student working toward a master's in Public Administration with a certificate in Environmental Governance and graduated with a bachelor's in Environmental Studies. Marina works part-time for Conservation Voters for Idaho and the Boise Urban Garden School to promote sustainability and conservation efforts in our beautiful state. She enjoys camping, skiing, fishing, and exploring the foothills with her dog in her free time.
Adriana Melendez
Adriana graduated from Boise State University in May 2022 with a Bachelor of Arts in Environmental Studies. She recently finished up a Hispanic Access Foundation internship at Deer Flat National Wildlife Refuge where she got to work with community members to raise inclusivity with those who have been historically excluded. She is glad to say she will be able to continue to work within the U.S. Fish and Wildlife Service to create safe, accessible, and welcoming outdoor spaces for all people to enjoy.
Sadi Mosko
Sadi is a professional dancer, choreographer, and writer who is interested in exploring creative communication options for environmental and scientific issues. After living in New York City for ten years, she is excited to be back home in the mountains of Idaho where she enjoys hiking, biking, and skiing.
Rachel Mullen
Rachel was raised hiking and camping in the mountains and that's where her heart is. She hopes to raise her children the same way and to preserve our natural spaces so that future generations can enjoy them as well.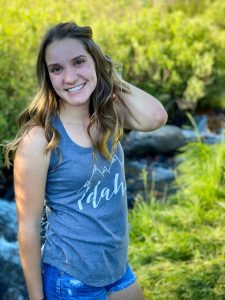 Lauren Noeker
Lauren is a 5th generation Idahoan with a passion for protecting our environment. She has a background in Environmental Studies, including conservation, restoration, community engagement, environmental education, and environmental justice. In her free time, you can find her exploring the vastness of Idaho's public lands with her pooch Tobias and a camera in hand!
Taylor Payne
Taylor grew up in Colorado and moved to Idaho in 2015. Since then, she has had two kids, added three bonus kids, taught for an environmental education nonprofit for three years, and explored so much of the beauty that Idaho has to offer. In her free time, she enjoys mountain biking, backpacking, traveling all over the world, eating good food, and spending time with her partner and kids.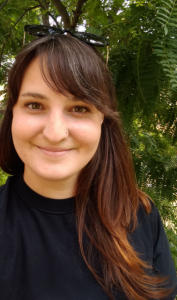 Keely Smith
Keely was born and raised in Boise, Idaho. She grew up playing and learning in our state's wild spaces, and has fallen in love with Idaho's wildlife and public lands. It is her goal to do what she can to protect and maintain these places so that they may continue to be enjoyed by generations to come.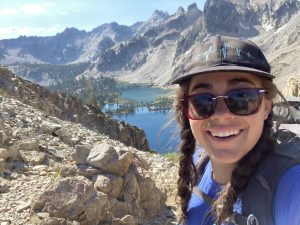 Kayla Wilcox
Kayla grew up in Idaho and has enjoyed the many wonders that Idaho provides for us; including backpacking, hiking, white water rafting, and walking on the Boise Greenbelt. Her background is in political science, sustainable development, and nonprofit management. She has spent her career thus far working in development for nonprofits in the Treasure Valley.
To learn more about ELIE, click here.