Now that the summer is halfway over, we asked our interns  what they've been up to so far. Here's what they had to say:
Meet Mackenzie Case –  ICL Boise office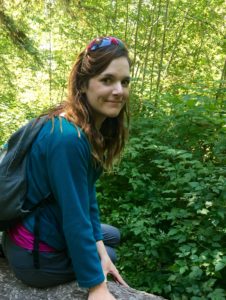 I grew up in Idaho, but lived in Iowa, Washington, DC, and Virginia before returning to the state. I'm currently pursuing a Master in Public Administration, with an emphasis on environmental, natural resource and energy policy and administration, at Boise State University. I received my bachelor's degree in political science from Cornell College in Iowa, where I first became interested in public lands policy after a wilderness policy class in Minnesota's Boundary Waters Canoe Area Wilderness. After college, I worked in Washington, DC, which was a big change from Idaho and Iowa! However, I gained experience interning for the U.S. House of Representatives, fundraising for a think tank, and finally working for a national environmental nonprofit. As exciting as the big city can be, I missed the West and knew I'd return someday. I am excited to be back home where I can continue to pursue my passion for public lands policy and enjoy the variety of outdoor activities and natural beauty that Idaho offers.
Why ICL?
I wanted to become more familiar with the environmental issues facing Idaho, as well as gain hands-on experience in these issues. I also wanted to learn how the Idaho environmental nonprofit community interacts with federal agencies, state agencies, local policymakers and the public. It's one thing to read about environmental policy and advocacy, but I think seeing it in action is equally important! Since I grew up in Idaho and spent much of my childhood camping, hiking, and enjoying the outdoors with my family, I feel deeply connected to Idaho's public lands and natural resources. I hope to continue a career protecting these special places, and I'm confident that my internship with ICL will add valuable skill sets and opportunities.
What I'm Working On
Although the summer is going by a little too fast, I've had the opportunity to work on a diverse set of projects. In addition to supporting outreach efforts and events, I'm researching and providing comments on a variety of public lands issues, including sage-grouse conservation, grazing and mining. I can honestly say that digging through pages of environmental policy and legal documents is both fun and educational! I've also met some of ICL's dedicated members, interacted with public lands agency staff, and participated in a variety of field trips related to my work –  including riding in a tiny plane over a proposed mine site (despite my fear of flying!). I look forward to the rest of the summer and continuing to work with ICL's incredibly knowledgeable and supportive staff!
Meet Brian Rich –  ICL Ketchum office
I'm originally from Concord, Massachusetts and am going into my senior year at Middlebury College in Vermont. I study history, with a special interest towards land use and perceptions of the environment. Although it's my first extended stay in the West, I'm already considering returning after I finish school. When I'm not in the office, I can usually be found out and about on the trails. The exceptional trail networks in Idaho have provided me with access to some of the most beautiful terrain I've seen. As a cross-country runner, I have been able to go on some great trips and explore the places that the ICL is working to protect. I've gotten lost quite a few times, but it's all part of the adventure. I'm excited to be ICL's Central Idaho intern this summer!
Why ICL?
There were numerous reasons to choose ICL, but I primarily wanted to get a feel for the environmental advocacy and policy field. I am strongly considering a career in environmental law with a focus on  water quality. Already, my work at ICL has allowed me to explore related issues, much to my interest. As the summer goes on, I'd also like to develop a greater understanding of  the legislative process that goes into creating environmental legislation. On a more personal note, I grew up with a great appreciation for land conservation, and the opportunity to work with the ICL is a chance to work towards something truly important to me.
What I'm Working On
This summer, I am working closely with the new wilderness stewardship program run out of our Ketchum office. Our stewards act as eyes and ears to collect data for the U.S. Forest Service in the surrounding wilderness areas. So far, this program has helped the local rangers direct their attention to specific trails and areas. It is the first stewardship program of its kind in Idaho, and I am thrilled to be on board. Summer at the ICL is off to a great start and I am so stoked to be here!
Meet Nathan Faggard –  ICL Sandpoint office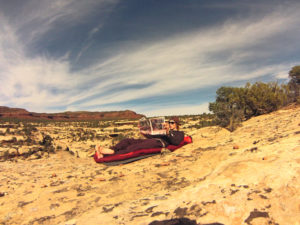 I was born and raised here in Sandpoint, Idaho. I am an avid outdoorsman and spend the majority of my free time skiing, hiking, backpacking, and just enjoying beautiful Lake Pend Orielle. I recently graduated from Sandpoint High School and then did a semester at the National Outdoor Leadership School (NOLS). For my semester with NOLS, I lived in the Wyoming and Utah backcountry for almost three months learning about leadership and the surrounding environment. Over the course, we covered a variety of outdoor skills including backcountry skiing, technical canyoneering, backpacking, all forms of rock climbing, and whitewater canoeing. After living in Sandpoint for the summer, I plan to attend Montana State University in Bozeman, Mont., and hope to major in environmental science with a focus on  snow science.
Why ICL?
I chose to intern with ICL because it sounded like a great way to get a foot in the door of the field I plan on studying, as well as just a great opportunity to learn. So far I have been very excited to learn about the environmental issues going on in the area and what ICL and other organizations are doing about them. I hope to continue learning and helping out in whatever ways I can throughout the remainder of the summer.
What I'm Working On
This summer I am setting up the ICL Adventure Series for North Idaho, a program that takes people on hikes, bike rides and paddling trips in the region. The goal of this program is to allow participants continue to recreate and become good stewards of these areas after the program. Along with this project, I have been able to work with Idaho Fish and Game on an ongoing restoration project in the Clark Fork River Delta.
We are thrilled to have our interns for the summer and can't wait to see what they accomplish next. Stay tuned!