Word in the marbled halls is that Idaho's legislative leaders are hoping to wrap up and head home by next Thursday, if not sooner. 
Maybe someone should tell the members of the House.
They're killing budgets like schoolchildren kill ants on a playground. So far, they've rejected budgets for the Treasurer, Attorney General, Secretary of State, all Idaho colleges and universities, and the Soil and Water Conservation Commission. They're also still introducing controversial bills in the hopes that they can rush them through with minimal oversight, even though the deadline for new bills was more than a month ago. In fact, the Senate still has 85 bills awaiting votes on the floor. If they're going to get out of here next Thursday, it's time to break out the midnight oil.
There was some good news this week though, so let's start with that! 
Senate Ag Committee fixes pesticide bill
Impassioned testimony from farm workers, who were sprayed by a crop duster while working in a Parma hops field, left a strong impression on members of the Senate Agricultural Affairs Committee. The farm workers opposed a bill proposed by the Idaho Agricultural Aviation Association, and passed overwhelmingly by the House, which would have weakened protections and stripped oversight from the Idaho State Department of Agriculture (ISDA).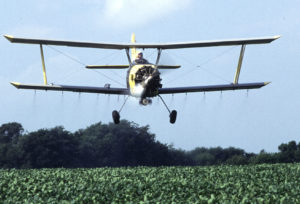 Instead, the Senate Ag Committee implemented a new "flight plan" by sending the bill to be amended on the Senate floor. The amendment would restore authority to the ISDA regarding "ineffective and improper" pesticides and would retain language prohibiting their "careless" application. 
As a result, the bill doesn't do much, and effectively only requires that penalties be placed into Administrative Rule via negotiated rulemaking. Along with farm workers, public health advocates and others, we look forward to being involved in that rulemaking to ensure that Idahoans are protected from exposure to toxic chemicals. 
We're also working to restore rules that were stripped by the House Agriculture Affairs Committee, which also eliminates protections for Idahoans. Now's the time to ask Governor Brad Little to restore these rules on a temporary basis to protect schools, hospitals, farm workers and all Idahoans from the threat of toxic exposure.   
Speaking of rules…
This week the House passed a measure that would effectively give veto power over administrative rules to the House. Current rules require agreement by the House AND Senate, in most cases. Last year, disagreement over the process extended the session and led to the rejection of all rules. This year, it appears that Senate leadership is in favor of the change as Majority Leader Chuck Winder (R-Boise) is listed as a co-sponsor of that measure.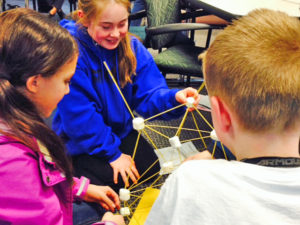 It's retroactive to Jan 1, 2020, which means that the K-12 Science Standards, which were approved again this year by the Senate after they were rejected by the House, will apparently be expunged. The Governor still has the authority to restore rules as temporary, and to resubmit them next year.
So if you enjoyed working on science standards in 2016, 2017, 2018 and 2020…you're gonna love the 2021 session! Today, the House is also expected to approve a "study committee" to evaluate education standards, despite the fact that they have the overwhelming support of teachers, administrators, rural schools, scientists, business interests, the State Board of Education and others.
Public lands under attack
Ken Ivory attended a meeting of the Federalism Committee in January, touting his new business: selling contracts to western states to recalculate public land values, so that we can demand more in Payment in Lieu of Taxes (PILT).
As Ivory testified, he could use any numbers as inputs in order to generate whatever outputs Idaho wants. What's better than $1 billion, how 'bout a trillion…wait a quadrillion. You get the idea.
What's most galling is that last year, we fended off efforts to pay a private lawyer to investigate land seizure. We defeated that bill, partly because it had a $10,000 to 15,000 price tag. Now, they're proposing spending 20 times that, and likely won't even have time for proper vetting. 
In other news
The HOV lane bill passed the Senate unanimously this week. Unfortunately, Chair of the House Transportation Committee Rep. Joe Palmer (R-Meridian) has refused to hear the bill. Apparently there is no traffic congestion in his district… We're also still waiting on a final vote for a bill closing the poacher's loophole  The House-passed proposal to inject politics into the IDFG Commission has reportedly stalled in the Senate and will not receive further consideration this session.
The TOTW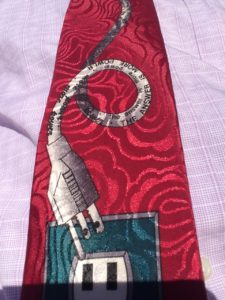 This week's TOTW is dedicated to those who spoke up, showed up and stood up in opposition to the pesticide bill. In the words of Senate Agriculture Affairs Chairman Jim Guthrie (R-Inkom) "because of the public's voice, things got changed….The people's voice is important." We agree and are proud to work with farm workers, public health advocates, the ag community and others partners to ensure Idahoans are heard on issues that impact their health, their homes and their livelihood. I bring you the Tie of the Week (Note: The tie reads: The answer is more power…More People…More Power)!
Esto perpetua, 
Jonathan