Editor's Note & Update: RAWA was not included in the year-end spending Omnibus Budget Bill in December 2022, as a result it's chances are dead for this year. We expect a new bill will be reintroduced in the new session of Congress, for consideration in 2023. For more information, click here. 
###
There was once a time in Idaho when wildlife was viewed as an inexhaustible public resource. 
However, by the mid-1800s, as populations of game species plummeted, it soon became evident that was not the case. Recognizing this, early conservation efforts were directed at making sure "market hunters" and unscrupulous settlers didn't kill every last mule deer, bighorn sheep, and buffalo. Progress was slow. By the early 1900s, only the most inaccessible terrain in Idaho would become a sanctuary for remaining populations of big game.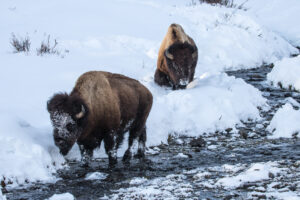 Just after the time of Idaho's statehood, sportsman-led wildlife conservation efforts took center stage when Teddy Roosevelt proclaimed in 1902 "in a civilized and cultivated country, wild animals only continue to exist at all when preserved by sportsmen." 
Since that proclamation, sportsmen have largely been responsible for funding management of fish and game species through federal legislation, such as the Pittman-Robertson Act (1937) and Dingell-Johnson Act (1950). These laws generate conservation funding through taxes on purchases of hunting and fishing equipment, ammunition, boat fuel, and other outdoor gear. Combined with license and tag income, this funding provides the majority of the Idaho Department of Fish and Game's (IDFG) $130 million annual budget.
This funding system has maintained game populations in Idaho, and all across the country, helped expand ranges of many hunted species and done much to improve certain habitat types. While effectively addressing serious, immediate threats to game animals – which comprise only 2% of North American species – there is no mechanism to fund the management of nongame species, which make up the remaining 98%.
This management model hasn't accounted for the 98% of fish and wildlife in Idaho that are not pursued by hunters or fishermen…the mountain bluebird, the marten, the sculpin, the curlew – wildlife that many Idahoans know and love.
What this means on the ground is that $2 million – a paltry 3% of IDFG's budget – goes to manage all of Idaho's "nongame" species, including those with declining populations. Furthermore, almost 50% of those funds come from donations and license plate sales. This funding is not reflective of the love Idahoans have for nongame species, and the benefits they bring to Idaho's ecosystems, economy, and people.
The Endangered Species Act (ESA) – funded by the U.S. Fish & Wildlife Service – is the only tool that has allowed imperiled populations of mostly charismatic species, such as the bald eagle and grizzly bear, to be addressed with species-specific recovery plans, and it is usually with an emergency room "triage" approach. However, solutions for recovery of the 1,800 ESA-listed species are not often as easy as simply banning the use of a damaging  pesticide, which was the case for America's national icon. To date, only 54 species have been recovered over the ESA's 50-year history. Last year alone, 23 species of native plants and animals in the United States were declared extinct. We can and need to do better.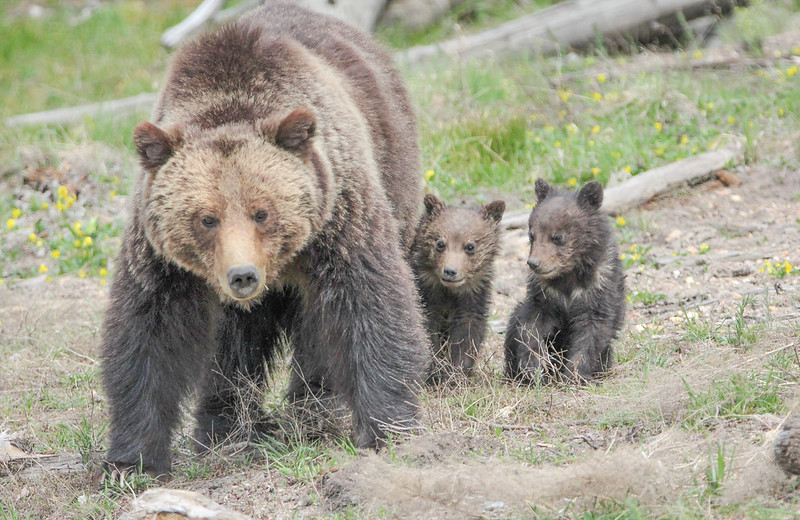 The obvious imbalance of wildlife conservation management priorities isn't the only problem. Scientific principles of ecosystem health, species diversity, and threat resilience have also taken a backseat. Likewise, landscape-level impacts posed by climate change have not been addressed in meaningful ways, especially beyond the lens of a game species perspective.
Approximately 12,000 imperiled nongame species have been inventoried across the country. Scientists lack information on thousands more. Globally, biologists have seen a 69% average decline of wildlife populations since 1970. An estimated 3 billion birds have disappeared in the last 50 years. One-third of all insect species across the planet are endangered.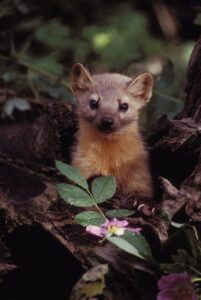 What our plant and animal kingdoms are crying out for now, is a comprehensive funding approach to wildlife management that is commensurate with the enormity of the problem. And it may be coming.
The bipartisan Recovering America's Wildlife Act (RAWA) could go a long way toward providing needed funds for America's beloved wildlife. Having passed the U.S. House, the bill now awaits a final floor vote in the U.S. Senate. 
RAWA would provide Idaho up to $15-18 million annually to implement its State Wildlife Action Plan (SWAP), which was developed by IDFG with public input. In Idaho and across the country, RAWA would finally dedicate funding appropriate to the scope of the problem, providing $1.4 billion per year for recovery of imperiled species. It would also provide Tribal nations nearly $100 million annually to fund wildlife efforts on roughly 140 million acres of land. 
Supported by roughly 85% of likely voters in America, RAWA would present the greatest prospect for nongame wildlife conservation in a generation, and gives enthusiasts of all wildlife a seat at the wildlife management table – for the first time ever. Idaho Senators Mike Crapo and Jim Risch have yet to declare a position on the legislation, and they need to hear from you! Congressman Mike Simpson was a co-sponsor for the House version of the bill.
The Idaho Conservation League strongly supports RAWA. New approaches to management and funding of imperiled wildlife must be adopted as soon as possible. It's time to address the array of threats facing our entire range of wildlife populations with a solution driven by all wildlife lovers. If the bill doesn't pass during the upcoming lame-duck session of Congress, it will have to start anew with fresh hearings and an uncertain future. For these reasons and so many more, we urge you to take action for Idaho's wildlife and ask Senators Crapo and Risch to pass this landmark bipartisan legislation today!