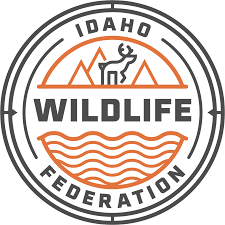 Contacts:
Jonathan Oppenheimer, External Relations Director, ICL, (208) 867-3505
Brian Brooks, Executive Director, IWF, (208) 870-7967
Bob Looper, President, Brundage Mountain Holdings, (208) 870-5371
Kristin Sinclair, President, Brightwater Homeowners Association, (208) 890-3155
Deb Fereday, President, Payette Endowment Lands Alliance, (208) 630-4050
Ace Hess, Idaho Chapter Coordinator, Backcountry Hunters & Anglers, (208) 833-5770
BOISE –  The Idaho Land Board heard a proposal today from Trident Holdings, LLC to advance a 28,000-acre land exchange, that would result in thousands of acres of new development surrounding Payette Lake and the community of McCall. 
Testimony from local residents, businesses, Valley County Commission, McCall City Council, and conservation groups opposed the Trident proposal and advocated for maintaining a moratorium on any new leases, exchanges or sales. Instead, they encouraged the Land Board to work with stakeholders to identify potential alternatives. 
In addition, the Idaho Department of Lands (IDL) presented an outline of a land management strategy that identifies a phased approach that would likely involve, in the short term, sales of endowment lands and in the longer term, potential future sales, conservation leases, easements or other alternatives.
In testimony provided on behalf of the Valley County Commission and McCall City Council, Valley County Commissioner Dave Bingaman stated, "Payette Lake and the surrounding lands are the 'crown jewel' for the Mccall area," and are important for recreational access and local economic and environmental values. Their letter concluded with a request to extend a moratorium on any new leases, sales or exchanges for six months to consider alternative approaches that can protect these values.
New owner and President of Brundage Mountain Holdings Bob Looper testified in opposition to Trident's proposal on behalf of the ski resort and local homeowners associations. He urged the Land Board to take time to consider alternatives. "We support the Idaho Department of Lands efforts to meet constitutional obligations while conserving access to these lands," he noted. 
The Idaho Conservation League, Payette Land Trust, Payette Endowment Lands Alliance, Idaho Wildlife Federation and Idaho Chapter of Backcountry Hunters and Anglers echoed these concerns, and similarly requested an extension of the moratorium.
Despite the outpouring of public concern for the proposed land exchange, members of the Land Board posed no questions to Trident.
Trident representatives indicated that a formal exchange proposal would be submitted "in the coming weeks." Simultaneously, IDL will prepare a draft lands analysis at the December 15 Land Board meeting, initiating a public comment period.
Governor Brad Little, Attorney General Lawrence Wasden, Secretary of State Lawerence Denney, State Superintendent of Public Instruction Sherry Ybarra and State Controller Brandon Woolf sit on the Idaho Land Board.    
-###-