Here in Idaho, we're lucky to have countless places to camp and recreate outdoors. Wherever and however you choose to get outdoors – recreating responsibly is vital to protecting you, other recreationists, and the land, water, and wildlife we all love. In this 5 part series of blogs, the Idaho Conservation League is helping you recreate responsibly with easy tips and tricks that make a difference – giving back to the lands that give us so much.
Planning ahead and preparing is one of the seven Leave No Trace principles, and is a vital part of any outdoor adventure. It helps ensure that your outdoor experiences stay safe and fun. Whether it is a day excursion or multi-day trip, in the front-country or backcountry, or on land or water – preparedness is a key aspect to recreating responsibly.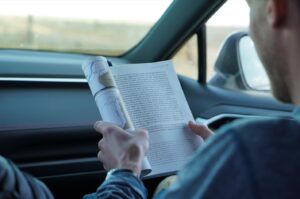 Awareness of the skill level and physical ability of yourself and your party is an important first step in being prepared. You also need to do research on the place you plan on traveling to – get up to speed on regulations and necessary permits in the area of interest, familiarize yourself with private land boundaries in the area, and be prepared for any hazards or emergencies that may occur in the area. Planning ahead & preparing your recreational pursuits will ultimately increase your level of enjoyment – you get out what you put in! Here are more tips to help keep you safe on your next adventure:
Communicate!

Let someone know where you are going and how long you intend to be there.

Stay connected!

Familiarize yourself with the emergency services that are closest to your destination, and pay attention to where you lose phone service if applicable. Bring a map, guidebook, or compass if needed.

Take care!

Bring a basic first-aid kit on all adventures, its better to have it and not need it than need it and not have it.

Hydrate!

Bring plenty of water. Two standard size 1 liter Nalgenes are appropriate for most day excursions. For anything longer than a day, plan on bringing some form of water purification method with you. To learn more, here are

6 ways to purify water while backpacking & hiking

.

Stay fueled up!

Even if you don't plan on being out for a long time, you should always pack snacks or a lunch – having enough fuel to get you through your hike is important to your safety. Just be sure to pack out your food waste and wrappers.

Dress appropriately!

Appropriate attire is a must. Wear shoes that are comfortable to hike in, but sturdy enough to get you through the day. Also be sure to prepare for extreme weather. Even if the forecast calls for a beautiful sunny day, conditions at higher elevation can change quickly and unexpectedly. Bring rain gear and extra warm layers so you're ready for any weather that may come your way.

Expect the unexpected!

Be aware of potential dangers and challenges that may arise in the area you are recreating in. Try and find out things like the difficulty ratings of hikes, potential area closures due to fires, or if you will be in an exposed area in the event of thunder and lightning.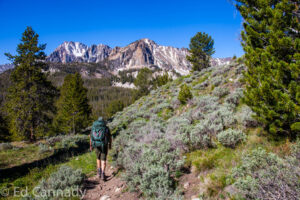 Not planning ahead and preparing could lead to a potentially harmful or undesirable outcome for you, your group, and the natural resources you are enjoying while recreating. Recreating responsibly is essential to keeping Idaho's public lands safe, clean, and available for all to enjoy. Do your part and help others out when you can, the outdoors is for all!
For more information on recreating responsibly, planning your next Idaho adventure, and ways to stand up for Idaho's public lands – sign up for our Public Lands Campaign email updates here.