Last month, we reported that the Idaho State Department of Agriculture (ISDA) published a draft rule that removed important public health protections related to pesticides. The agency eliminated restrictions on low-flying crop dusters near schools and hospitals, along with limits on spraying during windy conditions. ISDA also proposed changes to general pesticide licensing that could result in more widespread abuse and misuse of toxic pesticides.
In response, dozens of Idahoans raised concerns about the impact on their communities from improper or unintentional spraying and pesticide drift which can cause serious harm to farmworkers, Idahoans near the spray site, drinking water, and aquatic health.
The Good News: Public comments made an impact!
As a result, ISDA proposed a revised version of the rule that restored a prohibition on crop-dusting when winds are in excess of 10 mph.
The Bad News: ISDA didn't restore protections around schools and hospitals
The draft rules are in response to issues raised by the Idaho Agricultural Aviation Association during the 2020 Idaho Legislature. This means that some important protections for public health and farmworker safety could still be weakened.
The context is important. In May 2019, dozens of farmworkers fell ill after being sprayed by a crop duster. Despite clear signs of workers experiencing harmful effects from pesticides, some of whom still have symptoms, the crop duster only received a warning letter, with zero fines.
So what's ISDA proposing
Part of the proposal from ISDA is to simply allow the Federal Aviation Administration (FAA) to regulate low-flying aircraft and notification of residents. The problem is there are three different offices in three states with oversight over Idaho's skies. Also, FAA administrators have so far refused to attend a rulemaking meeting to discuss their involvement and have not been responsive to inquiries from ICL or other partners.
In a discussion paper associated with the proposal to defer to weaker federal regulations on crop dusters, ISDA asserts that since FAA rules prohibit low flying over "cities and towns," state and federal prohibitions are equivalent. But this fails to recognize that past ISDA rules prohibited low flying over cities, towns, schools and hospitals without prior written approval.
ISDA further claims that since schools and hospitals are "contained in cities, towns, or settlements" the protections remain. The problem is that many Idaho schools and hospitals are located on the outskirts of town, directly adjacent to agricultural fields.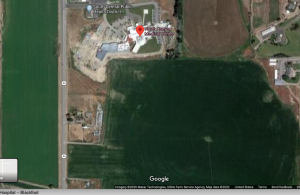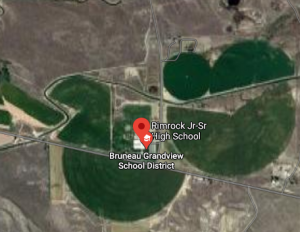 The ISDA accepted public comments on the second version of the rule for only one week, with comments due August 11, 2020.