In theory, we have reached the halfway point of the 2020 session, but for a number of issues it feels like we're only just getting started. Like last year, we may see bills rising up in March to place roadblocks on citizen initiatives. So far we've only seen a few such bills, which appear mostly acceptable (requiring organizations to register if they're paying signature gatherers, and requiring a statement of fiscal impact). But other bills hindering citizen initiatives can still crawl out from the grave. We're posting bills as quickly as we can review them on our bill tracker, so please stay tuned.
Pesticide bill oozes forward
Currently, it's illegal to apply pesticides in a faulty or careless manner. According to changes proposed by the Idaho Agriculture Aviation Pilots Association, they'd only be liable if they're applied in a negligent manner.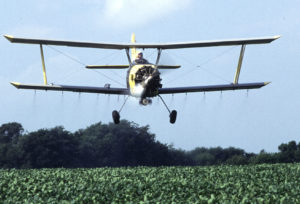 Aerial spraying of pesticides, herbicides and fungicides is common practice in Idaho, but must be done in a manner to prevent the unintentional drift of these chemicals. As a result, rules are in place to limit spraying when it's too windy, near residences, or when farmworkers are present. Those rules were recently weakened by the House Agricultural Affairs Committee, the same committee considering the new pesticide bill.
In 2019, farm workers in Parma were hospitalized due to alleged aerial pesticide application on an adjacent field. The Idaho State Department of Agriculture investigated, but as a result of several factors, was unable to formally determine fault. Instead ISDA sent a letter to the pilot suggesting that he was operating in a faulty, careless and negligent manner.
The cropduster bill is expected to be heard in the House Agricultural Affairs Committee on Monday.
Dam memorial surfaces…again.
A third version of a pro-dam memorial was introduced this week and, like its two predecessors, it continues to miss the mark.
There's no doubt, the four lower Snake River dams (located downstream of Lewiston in Washington State) provide benefits to Idahoans. The dams provide a navigational channel from Lewiston to the Columbia River which is important for regional grain transportation. And the region's federal dams provide electricity, but at an increasingly high price: power rates for utilities served by the system have risen 30% since 2008, major infrastructure renovations at these dams are expected to cost tens of millions of dollars in the next 15-20 years, and mitigation for the dams requires Idahoans to release additional water downstream. Ultimately, we know that there are more cost-effective ways to provide these same benefits to Idaho citizens.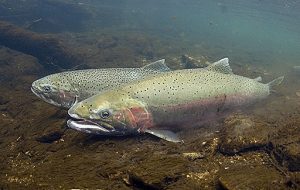 And, while the dams do provide benefits, the dams also present a significant threat to migrating salmon and steelhead as they make their 900-mile journey from Central Idaho to the Pacific Ocean as juveniles, and when they return as adults. Hatcheries, habitat restoration, operational changes, and fish passage improvements ($17 billion spent over the past 20 years) have not improved the condition of Idaho's wild salmon and steelhead runs.
Ultimately, we will resolve these issues by coming together to find solutions that can work to meet the needs of all stakeholders. That's why we feel that this memorial is moving us backwards, not forwards. 
Rules do over (seriously?)
Last year, due to a history of disputes with the Idaho Senate, the Idaho House refused to approve the must-pass rules bill that extends all administrative rules. In Idaho, one legislative body has the ability to overrule the other's objections, and most rules can only be rejected if both the House and Senate agree. As a result of the House's refusal last year, all rules expired and had to be re-promulgated. Governor Little took advantage of the situation to modernize and simplify the administrative code which went from 8,500 pages down to about 6,000. 
Because the House and Senate still have disagreed on a number of rules this year (including K-12 Science Standards and Human Rights Commission Rules), it's possible that history could repeat itself. This week, the Governor directed all agencies to prepare temporary rules to go into effect upon adjournment of the legislative session, in anticipation of another standoff. Let's hope House leadership recognizes their folly and approves the administrative rules, allowing state agencies to do their real work and not wasting our taxpayer dollars.
What's on deck?
It sounds like we won't have to worry about the wake zone bill, as the sponsor has indicated he has no plans to push the issue further this year. There are several bills that still have potential to come forward this year, some good, some bad. In addition to the pesticide and dam measures mentioned above, we expect to see action next week on bills related to HOV lanes, snake imports, the Fish and Game Commission, and eliminating a loophole that only a poacher could love.
The TOTW
With nearly 50 years on the ground in Idaho, ICL recognizes that we can't be successful with one-sided solutions. Whether it's working with motorized recreation interests to resolve wilderness, or discussing water management with farmers, this week's tie recognizes the need to bridge the rural/urban divide in Idaho. We need to reach out, listen and respect all interested stakeholders. In the end, we can find better solutions that will be stronger and more lasting.
Esto perpetua, 
Jonathan