The first week of fall brought something we had hoped stayed in summer — historic high temperatures in Boise, reaching into the 90s at the end of September. These temperatures serve as both a reminder of our changing climate and the need to reduce our contribution to this global issue. Transitioning to clean energy is part of that solution.
From wind to solar, more clean energy projects are popping up across the country. While rooftop solar and other forms of distributed generation (electricity production owned by homeowners or businesses that are still connected to the grid) are becoming increasingly common, Idaho is still lagging behind. A big part of the problem is uncertainty from utilities and regulators — which is evident in Idaho Power's recent study on the value of solar, the issue at hand right now.
What is the value of solar?
If you have solar panels on the roof of your home or business and don't use all of the power those panels generate, then that excess energy is returned to the grid. From there, Idaho Power takes that energy to use elsewhere and credits your account in return. You can then use that credit at a later time, like in the winter when you may be using more energy than your solar panels produce. The amount of that credit is the value of solar. 
In its most recent study, Idaho Power's proposed value on solar is drastically lower than what it should be — posing a problem for current and future solar owners, along with our communities. 
When the value of solar is too low, fewer people will invest in solar panels. Having an accurate value of solar in Idaho is not only the fair and right thing to do, but it benefits all involved — the utility, the solar owner, fellow neighbors, and the community.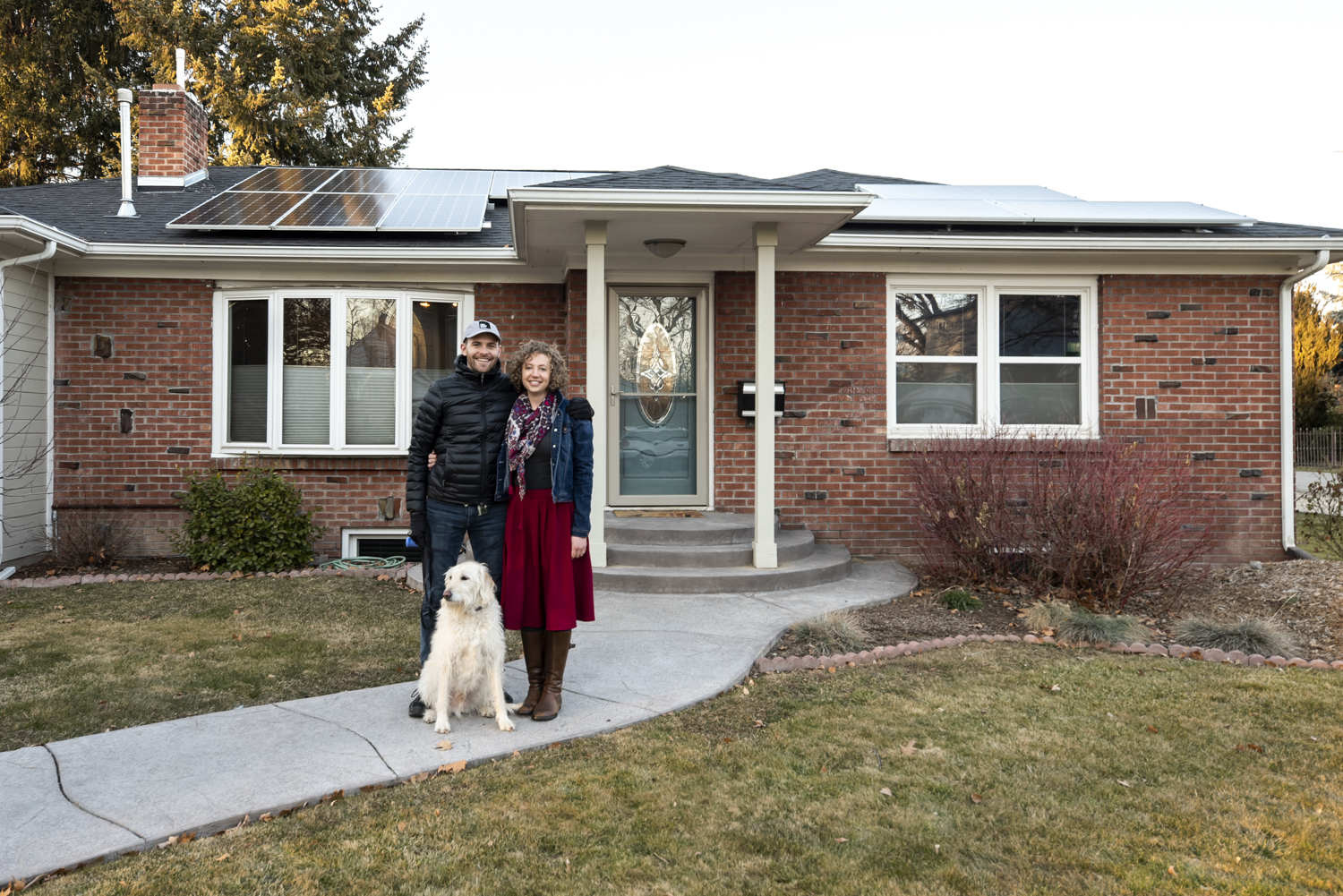 Solar is good for all
As Idaho continues to grow, so do our demands on the energy grid. Rooftop solar on homes and businesses across the state can help with these higher energy demands without putting more pressure on Idaho Power. Solar owners themselves get to save money and know where their power is coming from while doing something good for their environment. The same goes for businesses, which can also showcase their dedication to our environment to customers with the installation of solar panels. As for the rest of the community, clean power keeps our air clean and lessens our contribution to climate change!
Idaho Power's efforts to reduce the value of solar in Idaho is bad for Idahoans, whether someone has solar panels on their roof or not because it would lead to less clean energy in our state. Having an incorrect value of solar is also not fair to the Idahoans who have already put solar panels on their roofs in an effort to do a good thing for their pocketbooks and our environment.
Our independent review study
To check Idaho Power's study and proposed value of solar, ICL and several partners commissioned a review by Crossborder Energy, independent consultants who have studied energy grids across the country and testified to many regulatory groups. 
Crossborder used the same data as Idaho Power and publicly available information to independently estimate the value of solar in Idaho. On each component of the value of solar, the review found more favorable results for distributed generation than the Idaho Power study. Establishing electric rates is hard, and the choices of professionals can have big effects on end results. The Crossborder study shows the importance of having independent analysis drawing from differing perspectives to ensure an accurate result. 
ICL included the Crossborder review with its initial comments to the Idaho Public Utilities Commission (PUC). The review is now available to Idaho Power, the PUC, and anyone interested in solar development in Idaho. The PUC is responsible to ensure that Idaho benefits from fair and reasonable rates. We hope that Idaho Power and decision makers take the time and interest to establish a rate that supports solar as a part of an affordable, reliable, and resilient grid as Idaho transitions to clean electricity generation.  
The bottom line is that the numbers don't lie — we know that the value of solar is higher than Idaho Power is proposing. A correct value of solar is what is fair, and we urge Idaho Power to get closer to the correct number, especially when so much depends on the study's conclusions.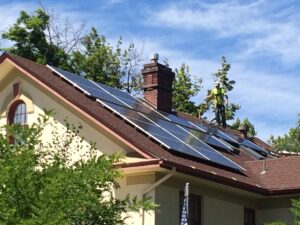 A rate that everyone can support
Again, getting electricity rates right is hard. Every utility system and customer base is different, meaning no one formula or method can capture the value of solar. Idaho Power's study breaks the value of solar into five categories of avoided costs, or the pieces of an electric rate that the utility does not have to pay for when customers generate their own electricity. This is a standard way to price power, but for each component, reasonable professionals can choose any number of methods and assumptions. This is hard, analytic work, but it also takes a good amount of judgment and discretion. 
Idaho Power's results are on the low end of reasonable estimates. Part of this reflects generally low rates in the Northwest and Idaho; cheap hydropower remains the bedrock of generation in the region. Another part is a trend among utilities to devalue customer generation. Utilities drive revenue by building and owning infrastructure and collecting costs from customer rates. Solar panels on the roof of homes and businesses disrupt this model, and parts of the industry have been slow to embrace customer generation as new technologies and lower-cost solar panels make customer connection cheaper, safer, and more reliable. 
It's important to accurately value customer owned solar generation. With the right rates, rooftop solar owners will be fairly compensated and Idaho Power will be able to maintain a reliable grid. If the study is used to adopt too low a value of solar, the development of distributed generation will continue to falter when the need for clean energy is more apparent than ever. The right rate balances Idaho Power's job to maintain the grid and reliability while supporting a growing solar industry in Idaho that supports jobs, local energy autonomy, and a carbon-free source of electricity. 
Take action! The Idaho Public Utilities Commission recently announced 3 hearings and extended the comment deadline to Nov. 4 for the value of solar study feedback. Come to a hearing to give your short, 1-2 minute personal testimony about why solar is important to your business, your home, your family or community.
Hearing dates/times:
Pocatello
October 27 at 6:00 pm – 9:00 pm MDT
Red Lion Hotel
1555 Pocatello Creek Road
Pocatello, ID 83201
Twin Falls
November 2 at 6:00 pm – 9:00 pm MDT
Vera C. O'Leary Middle School Auditorium
2350 Elizabeth Boulevard
Twin Falls, ID 83301
Boise
November 3 at 6:00 pm – 9:00 pm MDT
Idaho PUC
11331 W. Chinden Boulevard Building 8, Suite 201-A
Boise, ID 83714
Stay tuned for more ways you can stand up for Idaho's solar by signing up for our Climate Campaign email updates here.