Emerging Leaders for Idaho's Environment (ELIE) is a leadership program focused on connecting the next generation of conservationists with opportunities to make a difference in Idaho's environmental movement. This program — now in its second year — harnesses the unique talents and skill sets of participants to create innovative ways of reaching new audiences and building a conservation base among younger generations in Idaho. We are excited to welcome our new round of ELIE participants and see what they accomplish this year!
Boise
Allison Fowle
I fell in love with Idaho's public lands as a graduate student at the University of Idaho, where I was lucky to work on science communication for Taylor Wilderness Research Station in the heart of the Frank Church–River of No Return Wilderness. Inspired by Idaho's conservation legacy, I'm excited to get involved with the ELIE program. I currently teach English and environmental science at One Stone Lab School in downtown Boise. When I'm not working, I'm out on the trails, swimming with my team at the Y, or curled up with a good book.
---
Nick Gividen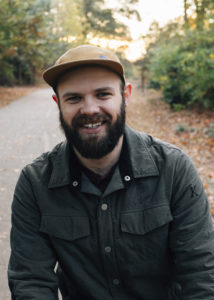 I am a factory lead at Indie Dwell Inc. where I work to move the housing industry towards more ethical, sustainable and affordable building practices. Prior to working at Indie Dwell I spent three years traveling the country for iSchool Initiative; delivering professional development to educators and working to change the methods and systems by which we teach students in American education. I studied music composition and anthropology at Georgia State University and later enrolled at the Creative Circus to study advertising photography. My desire to be closer to true wilderness brought me to Boise from Atlanta, GA in early 2018 and my appreciation for our wild spaces was the driving force to become involved in the ELIE Program.
---
Ryan Goforth
Hello, my name is Ryan Goforth and I am a Boise native who loves to get outdoors and experience all of the incredible places Idaho has to offer. I am extremely passionate about protecting the places I grew up recreating and finding a path toward preserving these places for future generations. On any given day throughout the year you can find me outside mountain biking in the Boise foothills, skiing at Bogus Basin, Kayaking the Payette, or backpacking in the Sawtooths. I believe that all these unique wild places are what make Idaho so special and that we must work together to keep them wild.
---
Kendra Grant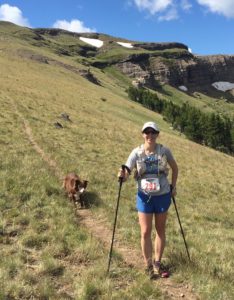 I grew up in Indianapolis ignorant of the West's beauty and resources; that changed when I moved to Santa Barbara for graduate school. I met a group of outdoor enthusiasts, including my husband, John. We moved to Boise in 2012 for the active culture and mountain access. I've lived in five states, but Idaho feels like home. I'm a passionate trail runner until the Nordic ski trails are groomed. Other hobbies include gardening, fishing, and SUPing. I recently left an engineering role at Micron to explore new opportunities like ELIE. I am excited to meet the ICL community!
---
Kelly Hewes
My name is Kelly Hewes and I am a videographer and photographer. I run a production company in Boise called Tandem Lens with my husband, Mark. I love exploring new places and spending time outdoors hiking, camping, biking, and visiting ghost towns. My absolute favorite thing to find and photograph when I'm exploring is insects! I love to travel and have visited many countries as a videographer to document the work of nonprofit organizations. I'm super excited to be part of the ELIE program!
---
Ellie Hudson-Heck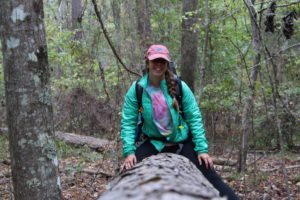 My name is Ellie Hudson-Heck! I am 26 years old and am originally from Medina, Ohio. I am currently a PhD student in Florida studying a major environmental concern: ocean acidification. To finished up my degree, I will be switching gears a bit and studying freshwater acidification of rivers and its effect on the salmon population in Idaho. I have always loved studying environmental issues and cannot wait to share my findings with local citizens. When I am not filling test tubes or sampling in the field, I like to spend my time hammocking, rock climbing, rollerblading, and exploring different breweries!
---
Vince Mancini
Hey everyone! My name is Vince Mancini, and I moved to Boise from Boston, Massachusetts two years ago. Idaho has always been a special place to me so when I had the opportunity to move here permanently I jumped on it. Growing up, my family took a vacation to McCall every summer, and there I learned how to fish, canoe, hike, camp, backpack and I gained an overall appreciation for all the wonders Idaho and the outdoors have to offer.
I'm looking forward to working with the other ELIE members to help preserve those wonders.
---
Emma Stammer
I am excited to join the Boise ELIE team and look forward to learning more about ICL's advocacy work while learning how to become a better advocate for Idaho's environment. Currently, I am the State Manager of the Idaho Conservation Corps focusing on empowering youth and young adults through hands-on conservation service-work. I am passionate about the outdoors and what the great state of Idaho has to offer, I look forward to the upcoming year!
---
Eliza Walton
I've been a voter outreach specialist at Conservation Voters for Idaho for just over a year. Our team informs community members about conservation issues here in Idaho. I am also a student at the College of Western Idaho. I am pursuing an interdisciplinary degree in Climate Change communication, sustainable business strategy, and public policy. I enjoy gardening, cooking, reading and bike rides along the greenbelt with a friend or while listening to a good podcast.
---
Adam Weinzierl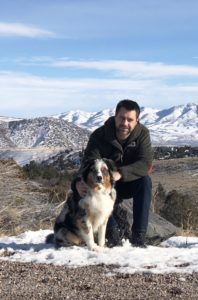 I am a marketing and business development professional who moved to Boise in 2017 from Costa Rica and previously Chicago, Illinois. Beyond a dedication to my trade, I enjoy outdoor adventures, wildlife photography, ecotourism and I'm passionate about environmental conservation. My passion for conservation originated from experiencing the wonders of the world and a desire to protect these experiences for generations to come, leading me to find ways to support local conservation efforts and develop eco-conscious itineraries. As an ELIE team member, I am looking forward to the opportunity to learn from local leaders in conservation and to help protect the natural wonders of Idaho.
---
Ketchum
Andrew D'Agostino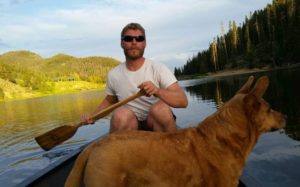 Hi, my name is Andy and I'm a recent transplant to Idaho from Steamboat Springs, Colorado. I work for Sun Valley Resort as the Sun Valley Lodge Food & Beverage Manager. I like to spend my outdoors time skiing, mountain biking, hiking, and climbing, although a secluded spot and hammock ain't bad, either. I'm very excited about getting the opportunity to explore the Idaho mountains and wilderness, as well as the chance to find some good foraging spots! Glad to be a part of this community! (Sadie the cattle dog also pictured)
---
Annie DeAngelo
I am an east coaster who has been living in Ketchum for almost 6 years. When I'm not skiing, biking, hunting, playing hockey, playing spikeball, or cooking, I can be found teaching seventh grade math and science at Sun Valley Community School or leading backpacking trips for NOLS. I am passionate about all things environment, with particular focuses on climate change, public lands, and water issues. I'm excited to be returning for a second round of ELIE!
---
Elviz Fernandez
I am Elviz Fernandez born in Peru. I have moved to the USA at the age of 22 years old and to Idaho ten years ago. Due to work, I have had the opportunity to work with many people that have been traveling worldwide. I work in a guest services field at Sun Valley Co. for about 5 years. I love outdoor activities such as: downhill mountain biking, alpine skiing, long and steep hiking, running, soccer and other sports. As a volunteer of this program, I would love to learn about how to use responsibly all the outdoors Idaho provides and become an activist/bridge to the Latino-community. I am fluent in Spanish.
---
Daniel Gariepy
Born and raised in the WRV, I spent my childhood playing hockey, tennis, snowboarding, skiing, fishing and camping. I also hunted a lot with my dad in the Sawtooths for deer and elk and also duck hunted growing up. I went to college in San Diego and immediately got into surfing. After college I moved back to Idaho for the winter, then not having enough winter in my life the past 4 years I moved to New Zealand for their winter and back home for the next winter with a short 1 month stop in Indonesia. After a few years back in Idaho, with a good amount of traveling, I went to law school in Moscow, ID and have since moved back and am back into all the activities I enjoyed growing up here plus a few more. My favorite place in Idaho is the Devils Bedstead or anywhere in the Pioneer Mountains.
---
Molly Meyers
My name is Molly and I was born and raised here in the beautiful state of Idaho. After earning my degree and living in Washington, I returned to Idaho. I care deeply about my community and want to see the town continue to grow, while retaining a respect for the wildness and animals that also call Idaho home. Living in Idaho has granted me the opportunity to be surrounded by beauty, nature and solitude. I love to be active and therefore have thrown myself into any sport I find challenging and fun. These activities have driven me abroad to Africa, Europe and South and Central America. My goal is to continue exploring these passions.
---
Kate O'Brien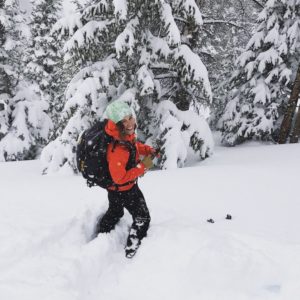 Hello! My name is a Kate O'Brien, I am an artist, teacher, and outdoor enthusiast living, working, and exploring in Ketchum, ID. When I'm not cleaning paint brushes or sharing my love of art, creating, and mess-making with children in the classroom I can be found working on my own artistic practice and playing outside. My art is focused on radial designs and inspired by a sense of place. The patterns capture the simple, organic, and geometric lines of the natural world. I find inspiration in nature and love to explore the incredible landscapes of our beautiful state through skiing, snowboarding, mountain biking kayaking, rafting, sailing, hiking, and backpacking.
---
Amy Rawn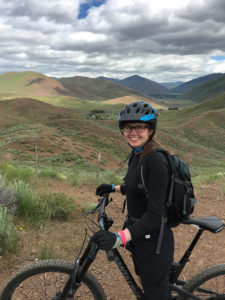 I am an Idaho transplant from Maine who fell in love with the wild places and unique opportunities in our incredible state. I moved to the Wood River Valley after graduating from Colorado College with a degree with Southwest Studies and Environmental Issues to work as an intern for an environmental nonprofit, and was hooked. I love to ski, mountain bike and hang out with my dog friend Birdie. I am a marketing coordinator for a seafood and apparel company, and I'm thrilled to have the opportunity to work with ICL and contribute to the ELIE program.
---
Matt Robinson
I grew up in the suburbs of Atlanta, Georgia but much prefer the mountains of Central Idaho. I've lived in the Wood River Valley for over a decade now, and enjoy snowboarding, mountain biking, frolfing, and listening to ICL staffer Josh Johnson talk about rocks. I work as the Restaurant Manager for the Konditorei Bakery and Cafe at Sun Valley Resort, where I've worked to infuse my passion for the environment into the food and beverage world. I am proud of the fact that the Konditorei received a 3 Star Certification by the Green Restaurant Association in 2018.
---
Ben Whipple
My name is Ben Whipple and I grew up in Atlanta GA. After meeting my wife at Auburn University we eventually moved to Boise for her dental residency program and called by the mountains. One year later we moved to Ketchum in order to be as close to our passions as possible. After finding a great group of friends to help show me the ropes I now find myself skiing the amazing couliurs of the Sawtooths and biking the backcountry trails of the smokes nearly every weekend. Conservation of these and other amazing playgrounds is so important to me and I am excited to help improve and protect them.
---
Emily Williams
I was lucky enough to be born and raised in the mountain town of Ketchum, Idaho. I went on to study Environmental Studies and Peace and Justice Studies at Tufts University. Since graduating, I've lived in the Wood River Valley engaging in my favorite activities: backcountry skiing, trail running, and climbing in the mountains. I am excited to return for the second year of the ELIE program and connect with other like-minded young people throughout the state to grow a strong movement for conservation in Idaho.