The Idaho Conservation League recently gathered for the 2022 Wild Idaho! conference in Stanley. At the event, ICL recognized leaders in activism, public service, journalism and lifetime achievement.
Keith and Pat Axline Award for Environmental Activism 
As the recipients of ICL's 2022 Axline Award, Deb Fereday, Julie Manning, Jeff Mousseau, and Kristin Sinclair worked to defend Payette Lake and the surrounding public lands from the threats of development and privatization. Each has played a critical role in the protection of these precious public lands and helped develop a new local organization, United Payette, working to protect the shores of Payette Lake.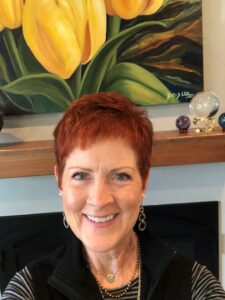 This award is named after two long-time ICL members from Challis who were dedicated to conservation, and honors citizen activists who promote conservation values and are deeply committed to the cause.
Deb Fereday is a fourth generation Long Valley resident and grew up in McCall. She taught in the McCall-Donnelly School District for 25 years and is a University of Idaho graduate. Deb and her husband Rick now own a family business, May Hardware, in McCall. Deb helps lead the Payette Endowment Lands Alliance and says her time spent with her kids and grandchildren inspire her to stay committed to protecting public lands and clean water.
Julie Manning
is a business lawyer, community volunteer, and member of the United Payette steering committee. In addition to experience practicing law, Julie is a co-founder of Book It Forward! Idaho, a non-profit organization that collects and mends gently used children's books for children in need.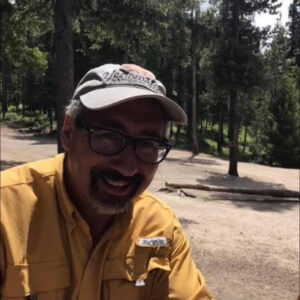 Jeff Mousseau is an Idaho native and currently lives in McCall. As an engineering graduate of the University of Idaho, Jeff spent most of his professional career cleaning up nuclear and hazardous waste from lands and waters at the Idaho National Laboratory. When the McCall area endowment lands came under further threat, Jeff helped organize the community to protect these important public lands. He serves on the steering team of United Payette, and remains engaged in finding solutions to protect these invaluable lands for generations to come. 
Kristin Sinclair
is also a native Idahoan, with deep family roots in McCall. She initially got involved conserving these lands as a representative for her neighborhood association. Her involvement grew with the formation of United Payette where she serves on the steering committee and helps lead communication and finance efforts for the coalition.
J. Robb Brady Award for Environmental Journalism 
The 2022 J. Robby Brady Award for Environmental Journalism was presented to Lynda Mapes, author, photographer, and environmental journalist with the Seattle Times. Lynda's extensive writing on Puget Sound orcas, the pod's reliance on Idaho's chinook salmon, the struggle for survival of each species, Tribal justice, and dam breaching earned her this recognition. She has written several books on the restoration and dam removal on the Elwha River in Washington, preservation of Tribal history, and Orca: Shared Waters, Shared Home, which examines the struggles of the Puget Sound orcas. Started in 1999, this award is named after the former publisher of the Idaho Falls Post Register, who is remembered for his passionate coverage of many environmental issues. The award recognizes excellence and integrity in press coverage of environmental awards.
Alex Frizzell Award for Youth Activism 
 Lizzy Duke-Moe, a senior at Boise High School, is the recipient of this year's Alex Frizzell Award. Lizzy has been active as a leader in ICL's Youth Salmon Protectors program and with the Idaho Climate Justice League. She serves as the All Student Body President at Boise High and is passionate about salmon, conservation, human rights and protecting the beauty of Idaho's backcountry. The award honors the legacy and memory of Alex Frizzell, a brilliant young woman who grew up in Boise and cared deeply about addressing the threats of climate change. The award recognizes the importance and power of young people engaging in efforts that they care about. 
Pat Ford Award for Lifetime Leadership and Contributions to Conservation
The 2022 Pat Ford Award was awarded to Bruce Reichert, the recently retired host, writer, and producer of Idaho Public Television's widely acclaimed Outdoor Idaho. For nearly 40 years, Bruce helped make Outdoor Idaho one of the most celebrated television series in the West, highlighting Idaho's bountiful natural resources and examining controversial environmental issues in an insightful, fair and non-controversial way. As the most honored TV program in the state, Outdoor Idaho has won hundreds of other state, regional and national awards, including regional Emmys and several Edward R. Murrow awards. Named after former ICL Executive Director Pat Ford, this award honors those who have made a sustained commitment to conservation for decades.
Cecil D. Andrus Award for Conservation in Public Service
The Honorable Jim Jones, former Idaho Attorney General and former Chief Justice of the Idaho Supreme Court, is the recipient of the 2022 Andrus Award. At the conference, Justice Jones reflected on his motivation to serve his country in the U.S. Army and as a career public servant after hearing Senator Kennedy's 'Ask not what your country can do for you…' speech. He also shared insights from his time working on conservation efforts like the Wild and Scenic Rivers Act of 1968 and more. Jones has been recognized by the Anti-Defamation League, Association of Idaho Cities, Idaho State Bar Association, Idaho Humanities Council, and is believed to be the only individual who has received awards from both the Idaho Water Users Association and the Idaho Conservation League. Named after four-time Idaho governor and former U.S. Secretary of the Interior, the Andrus Award took on special meaning for former-Attorney General Jones, who served as counsel to Governor Andrus.