Gregg Servheen
Board Member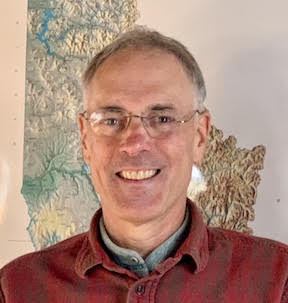 Gregg grew up in rural Massachusetts.  He has been under the spell of wildlife since he can first remember. Following a BS in Wildlife Biology from the University of Massachusetts and an MS in Fisheries and Wildlife Sciences from Texas A&M University, Gregg came to Idaho in 1983 to work for the Department of Fish and Game as a temporary bio-aide.  Sticking with a good thing, Gregg spent the next 34 years with the Department before he retired in 2019. 
His fulfilling and diverse wildlife career in Idaho included positions as research biologist, regional wildlife biologist, environmental staff biologist, and Wildlife Program Coordinator. And it has allowed him a slow migration south, from Bonners Ferry to Lewiston to Boise. Still under their spell, Gregg continues to work for the management and conservation of wildlife.
He is currently Vice President of the Board of the Henry's Fork Wildlife Alliance, on the Board of the Jackson Hole Wildlife Foundation, and on the Advisory Board's of Boise State University's Resilience Modeling Project and Hazard and Climate Resilience Institute.
Gregg spends as much time as he can with his wife Alison, their dogs, and outside hiking, birding, fishing, backpacking, hunting, and biking. Gregg and Alison live in Boise, Idaho.