Kathleen Krekow
Board Member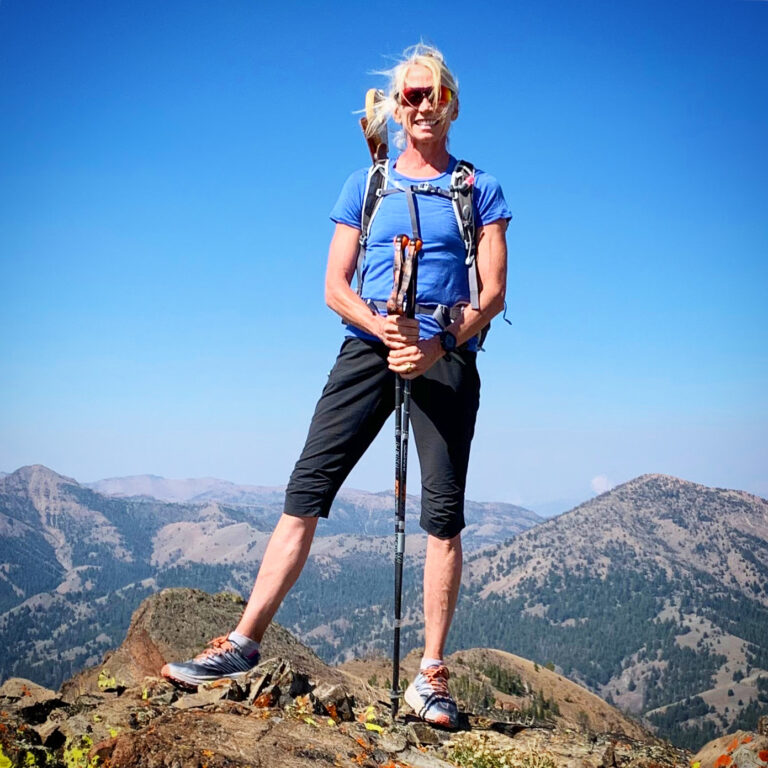 Kathleen was born and raised in rainy Seattle, Washington, where she grew up fishing and shucking oysters on the shores of Hood Canal, until she discovered dancing. Life as a professional dancer, with an MFA Cum Laude from Cornish College of the Arts, gave her many gifts — unfortunately, being outside wasn't one of them.  When she met her partner in life, Karl, she happily traded her pointe shoes for any kind of shoes or boots that allowed her to explore new landscapes. Her introduction to the outdoors was a weeklong backpacking trip on the High Divide in the Olympics, where she almost had a heart attack as she tiptoed by black bears (busily foraging huckleberries for the winter), went 15 miles off-course over scree fields, and survived on Top Ramen. She loved it.
In 2001, Kathleen and her family moved to Idaho. She instantly fell in love with the Sawtooth Valley, and the wide variety of outdoor opportunities and solitude the state offered. She became a Wilderness First Responder while staffing outdoor trips with kids of all ages, and joined Blaine County Search and Rescue in 2021. Her favorite trail is "wherever she hiked last," and she is happiest when hiking with a saw, so she can repair the trail, allowing others easier access to places that give her joy. Every year she looks forward to being a Wilderness Steward with ICL.
Kathleen's aptitude as a caretaker, and enthusiasm for listening to and helping others, attracted her to ICL, where she's excited to advocate for the environment while finding solutions that work for everyone — even during the most polarizing times. As a former Guardian Ad Litem and current hospice volunteer, she has experience speaking up and caring for those who can't advocate for themselves. And as a mother of four, she takes every day as a chance to learn something new… whether she's in the mood for a learning experience or not!