Snake River Dinner Hour Webinar Series – How do we farm without dams?
March 23, 2022 at 7:00 pm

-

8:00 pm

MDT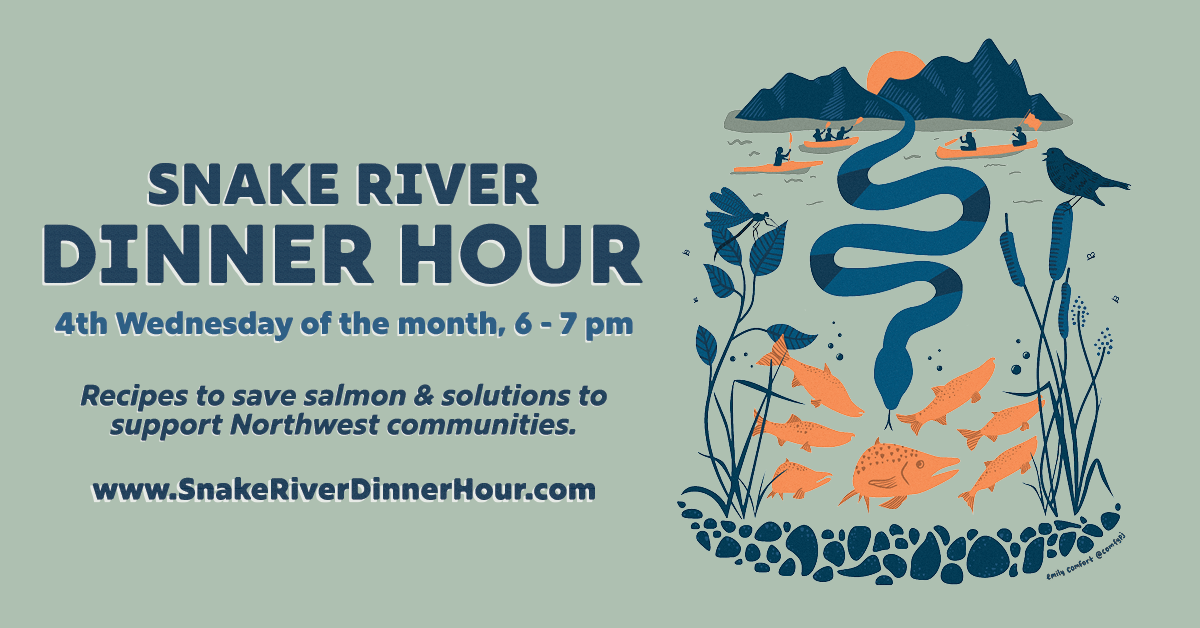 The world's most exciting river and salmon restoration effort is at our fingertips, right here in our backyard. These webinars are an exciting way to hear from experts across the Northwest about the lower Snake River dams, why salmon are on the line, and how we're going to stop salmon extinction.
On Wednesday, March 23, the webinar will address the topic: How do we farm without dams?
Join us as we discuss the largest river restoration opportunity in history, the regional benefits of stopping salmon extinction, the impacts this will have on farmers, and the solutions we can find together if we have the courage to have the conversation.  We'll hear from farmers, Tribal leaders, fishers, and scientists about the challenges we face on the lower Snake River.
Brought to you by American Rivers, Washington Environmental Council, Sierra Club, and Idaho Conservation League.
Tune into the Snake River Dinner Hour on the fourth Wednesday of every month from 7 to 8 pm MT through the end of July.
—
Upcoming webinars schedule:
4/27 How do we provide clean energy without the dams?
5/25 How do we move grain without dams? What is the carbon impact?
6/22 How does dam removal affect orcas?
7/27 How do we #StopSalmonExtinction?
Sign up for future webinars or view recordings at: www.SnakeRiverDinnerHour.com.