Virtual Public Hearing: Protect Kootenai River From Selenium Pollution
November 5, 2020 at 10:00 am

-

12:00 pm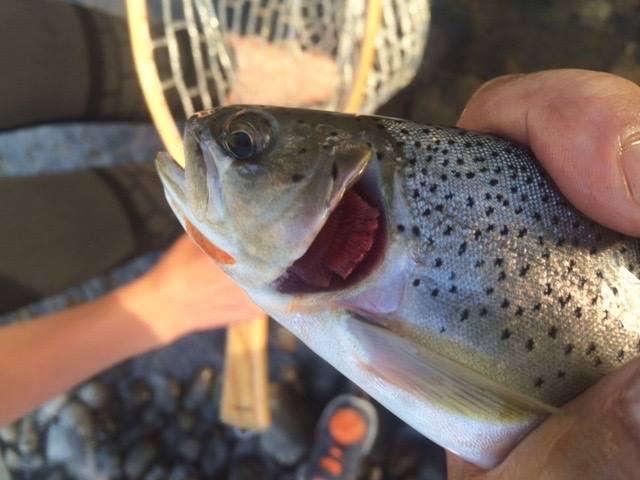 Selenium from coal mines in British Columbia, Canada is contaminating the Kootenai River in Idaho. The selenium pollution is carried downstream from the Elk and Fording Rivers into Lake Koocanusa and across the border into Montana. Water released from Lake Koocanusa through Libby Dam then flows west into Idaho carrying selenium pollution with it.
Selenium pollution is a problem because it accumulates in the bodies of fish and other aquatic wildlife. Toxicological effects of selenium in fish include reduced growth, deformities, reduces liver function, and reduced reproduction. For example, anglers have caught cutthroat trout in the streams below the coal mines with no gill plates. Also, eating fish with high levels of selenium can be harmful to people.
Fortunately, the Montana Department of Environmental Quality (DEQ) is taking steps to curb selenium pollution. Our neighbors in Montana are proposing a new set of limits on selenium pollution in Lake Koocanusa and the Kootenai River. Because we are downstream, the proposed limits will benefit the Kootenai River in Idaho.
Teck Resources, which operates the coal mines, is trying to undermine and delay Montana's efforts to adopt limits on selenium pollution at the border. The proposed selenium limits would be enforced under an international treaty between the United States and Canada.
Take Action! Tune into the virtual public hearing on Thursday, November 5th from 9-11 am PST / 10 am-12 pm MST. Your voice and testimony are critical to show Montana your support for their proposed limits on selenium pollution. No need to be technical or detailed, just share your story and express what this issue and these proposed limits on selenium pollution mean to you. Your personal experience is powerful and helps humanize this issue!
Registration for this public hearing via Zoom may be made at the following link: http://bit.ly/MTseleniumhearing
Can't attend the public hearing? You can still take action by submitting your personalized comment: https://p2a.co/j4Zm02Z
Share your story and what these proposed limits on selenium pollution mean to you. Deadline to submit your personalized comment is Monday, November 23rd by 4 pm PT.