Wild Idaho! 2023
May 19

-

May 21

$75 – $600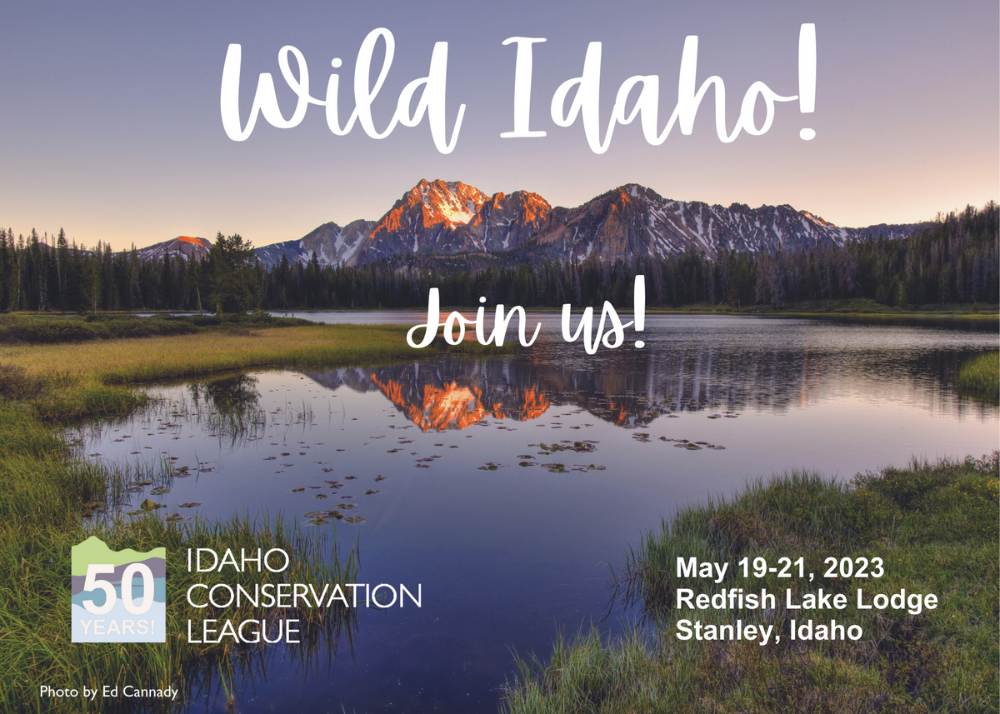 This event is sold out. Join us for an unforgettable celebration of the Idaho Conservation League's 50th anniversary at the stunning Redfish Lake Lodge near Stanley, Idaho! We have an incredible lineup of speakers, including Congressman Mike Simpson, renowned environmental journalist Rocky Barker, the Frank Church Institute CEO Monica Church, and the retired ICL Executive Director Rick Johnson, among others.
Not only will you be able to learn from these environmental experts, but you'll also have the opportunity to explore the breathtaking beauty of the surrounding wilderness through our field trip excursions. Discover the wonders of the night sky with our stargazing excursion, explore the fascinating geology of the area, encounter the local wildlife and wildflowers, or capture the natural beauty of the region through photography.
This is an incredible opportunity to celebrate the Idaho Conservation League's achievements over the past half-century, while enjoying the stunning natural scenery of Stanley, Idaho. Don't miss out on this extraordinary event!
As of April 24th, all Wild Idaho! tickets are sold out. Join the waitlist here.