Actions & Issues
North Idaho Lakes Advocacy
About the program
The North Idaho Lakes Advocacy program focuses on protecting the waters of Idaho's panhandle from degradation, pollution, and poor land use management. North Idaho staff work with partner organizations and Tribes to ensure that places like Lake Pend Oreille, Lake Coeur d'Alene, Priest Lake, the Kootenai River and more are protected for now and future generations.
Main threats to North Idaho water quality
Irresponsible development: North Idaho's communities are growing rapidly. Poorly planned and located developments are impacting waterways through the loss of wetlands, shoreline vegetation, and fish and wildlife habitat. Shoreline developments are also increasing water pollution through the use of fertilizers, herbicides and pesticides. Seepage from septic systems is also increasing toxic algae blooms. 

Pollution: There are many antiquated or undersized sewage treatment plants that discharge effluent to Idaho waterways. These plants need to be replaced or upgraded. Many industrial facilities are also in need of modern pollution control technologies to protect water quality.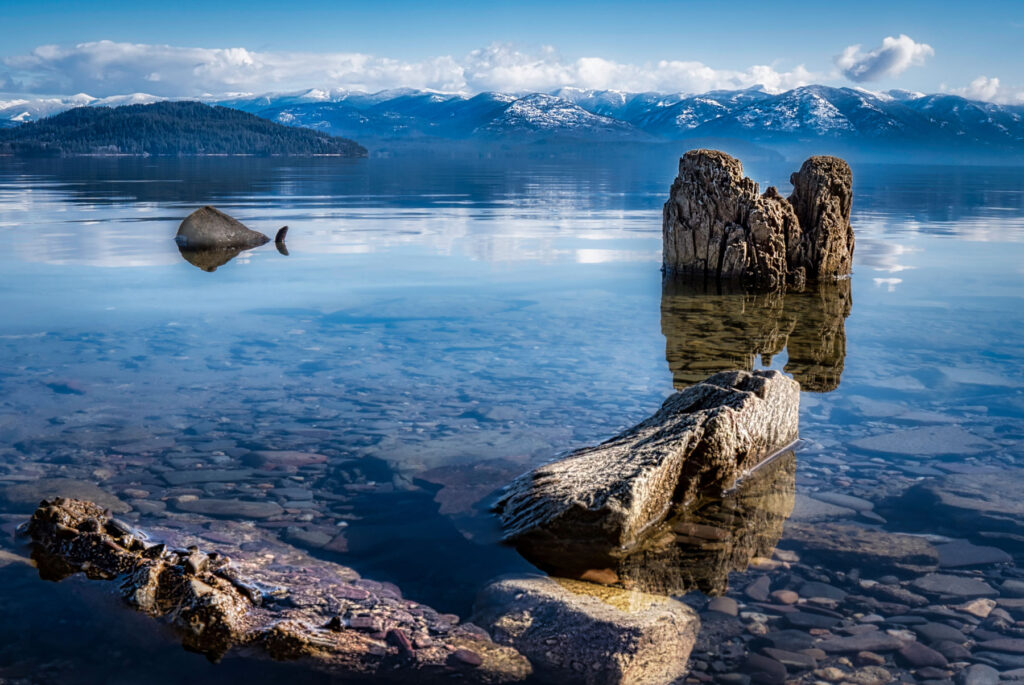 Lake Pend Oreille
Lake Pend Oreille is renowned for its breathtaking beauty and impressive dimensions. Stretching over 43 miles in length, and with depths of more than 1,000 feet, it is one of the largest lakes in the United States. Lake Pend Oreille faces an array of concerning threats including aquatic invasive species and pollution from agricultural runoff, industrial discharges, and shoreline development.
Water Quality Monitoring Program
Our Water Quality Monitoring Program (WQMP) is a consistent, long-term monitoring effort to measure water quality in Lake Pend Oreille and the Pend Oreille River. This citizen-science initiative has been led by dedicated volunteer stewards since 2012. The program's goals are to inform the public and provide high-quality scientific data that regulatory agencies can use when making decisions that will impact our local waterways. Each of 15 monitoring sites is evaluated for biological, chemical, and physical conditions that are indicative of water quality. Water samples are tested once a month from May through September. Taking these measurements on a regular basis helps us understand our local waterways and the overall health of our lake and river systems.
Anyone can become a citizen scientist! New and returning volunteers who are interested in joining the program for the upcoming season must attend a WQMP training. We offer training sessions in April and May, before the monitoring season begins. Volunteers must be able to access their monitoring location by some form of watercraft (kayak, canoe, etc.). Training sessions for the WQMP will be posted on our "Upcoming Events" page when they are scheduled. For more information or to be notified about upcoming training sessions, email northidaholakes@idahoconservation.org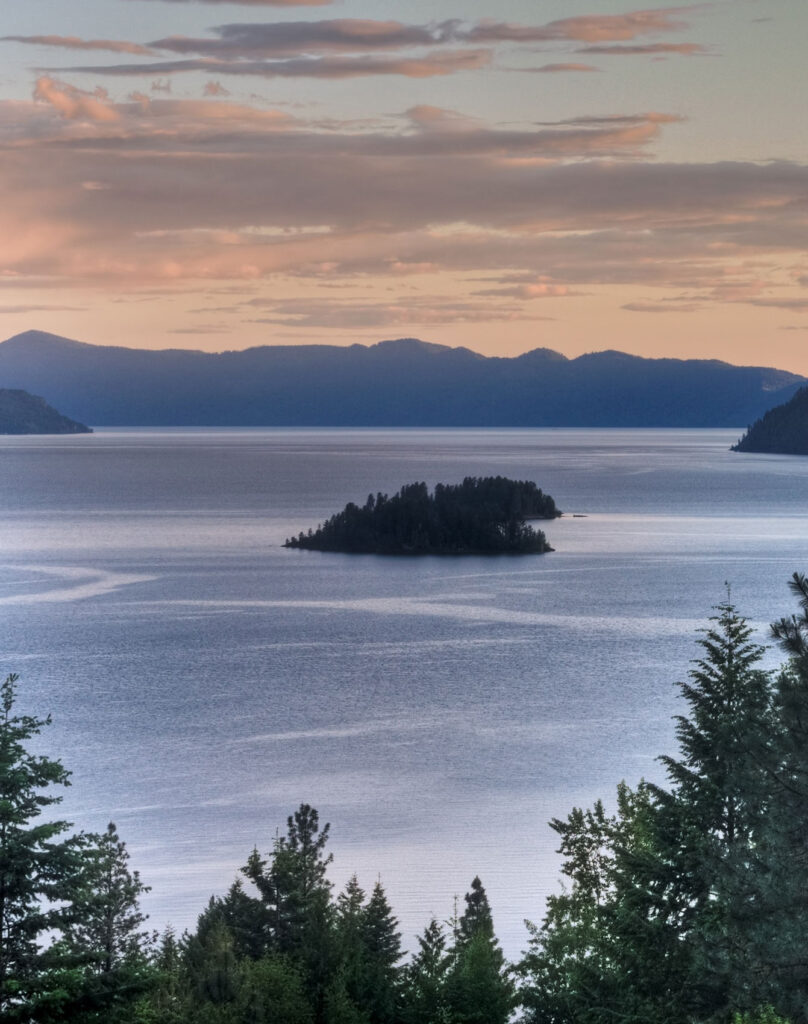 Program Background
In 2009, a group of Sandpoint community members came together to form the Lake Pend Oreille Waterkeeper (LPOW). This nonprofit served as the watchdog for water quality of Lake Pend Oreille and related waters, with the goal of keeping these waters drinkable, fishable and swimmable for future generations. They began the Water Quality Monitoring Program for Lake Pend Oreille, and grew a strong, informed community of lake advocates.
In 2021, LPOW decided to close their doors after 12 years of service and approached ICL about taking on their water quality advocacy. ICL's North Idaho Lakes Advocacy program officially launched in 2022 with the hiring of our first full-time staff member dedicated to protecting water quality in the panhandle. We saw an opportunity to expand this program beyond Lake Pend Oreille to protect the other waters, and our Lakes Advocacy program now aims to protect Lake Pend Oreille, Lake Coeur d'Alene, Priest Lake, the Kootenai River and more for now and future generations.