United Payette
In June of 2021, ICL helped to found United Payette, a broad coalition of citizens and organizations collaborating with government and private partners to identify and secure paths to permanently conserve the Payette endowment lands for the public and the health of the ecosystem for generations to come.
United Payette will submit a plan to the Idaho Land Board in advance of their September 2021 meeting. That plan will lay out a diversified approach to protect water quality, recreation, wildlife, and other key values on these lands while continuing to provide for public access.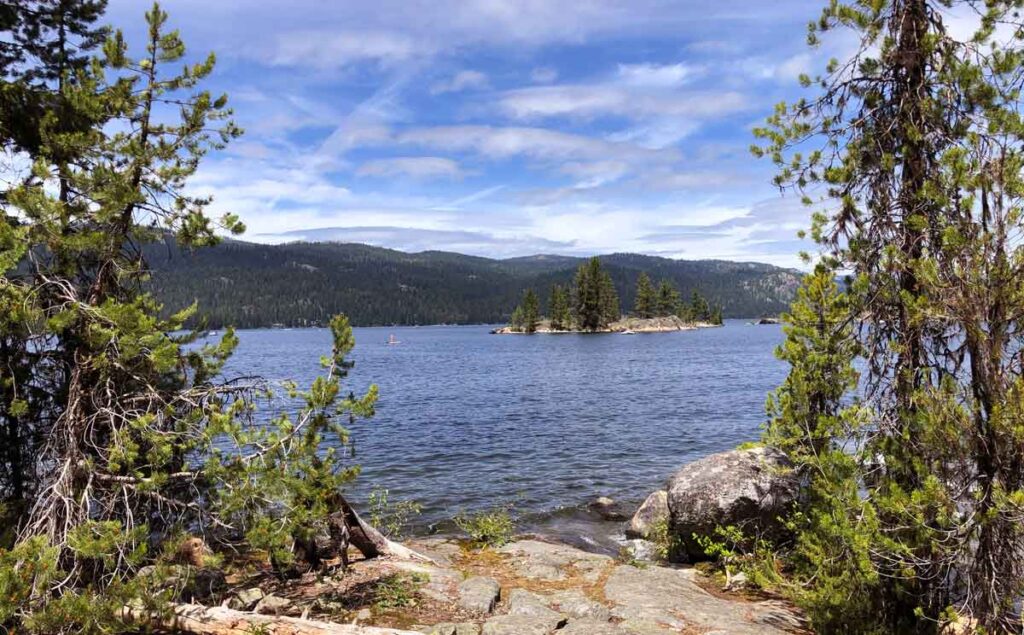 Public Land for Sale
In March 2021, the Idaho Department of Lands (IDL) finalized strategy for the state-owned Payette Endowment Lands. IDL has proposed selling to private developers a number of parcels among the nearly 28,000 acres of state endowment lands surrounding Payette Lake and the City of McCall. According to IDL's proposed staged approach to the sale of public lands, key state parcels, including Cougar and Shellworth Islands within Payette Lake, would be sold off in the coming years. 
These parcels are depicted in the map below. Lands that are proposed for sale are shaded blue, orange, or yellow. Lands in purple are proposed to be retained by the State for continued timber management by the Idaho Department of Lands and grazing, mineral timber management, and noncommercial recreation. Additional details for each parcel may be found by clicking within the parcel on the map.
The Trident Plan
In addition to IDL's draft plan for the sale of Payette Endowment Lands, a private firm called Trident Holdings, LLC sought to exchange timberlands in North Idaho for these primely situated state-owned lands. In Trident's heavily redacted application, submitted February 2021, Payette Lake's largest islands, Shellworth and Cougar, along with state-owned shoreline segments are among these targeted lands.
On August 10, 2021, the Idaho Department of Lands (IDL) rejected the land exchange application submitted by the Trident investment firm. The proposal would have seen 20,000 acres of Idaho State Endowment Lands surrounding Payette Lake swapped with 20,000 acres of Potlatch-Deltic timberlands in North Idaho in Clearwater, Shoshone, Benewah, and Latah Counties.
Private Islands
Several public islands within Payette Lake would become private under IDL's plan. Cougar Island (visible from the entire West Arm of Payette Lake and near Osprey Point and The Narrows) and Shellworth Island (in the East Arm near Paradise Point and Tamarack Bay) would be privatized. These at-risk islands are depicted in red on the map below.
Private Shores
IDL proposes privatizing critical public access points around Payette Lake, near Tamarack Bay, along Warren Wagon Road, and along Eastside Drive. Heavy yellow lines represent shorelines of key parcels that could become privatized under the Payette Endowment Lands Strategy.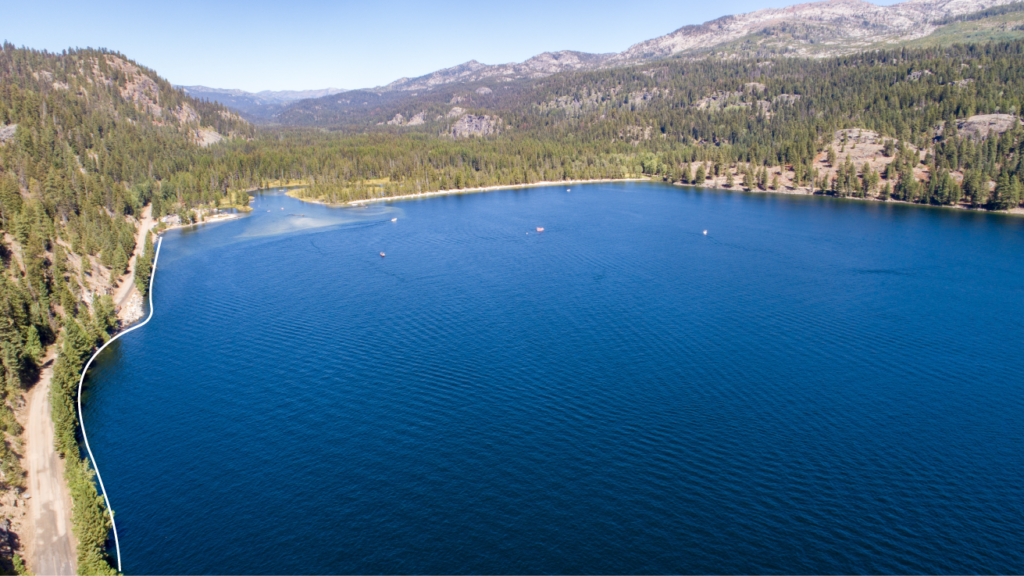 Support a conservation strategy for the Payette endowment lands. Sign the petition to support United Payette's conservation strategy for the endowment lands.
More on the Payette land proposals.