View All North / North Central Idaho Adventures
Kelly Creek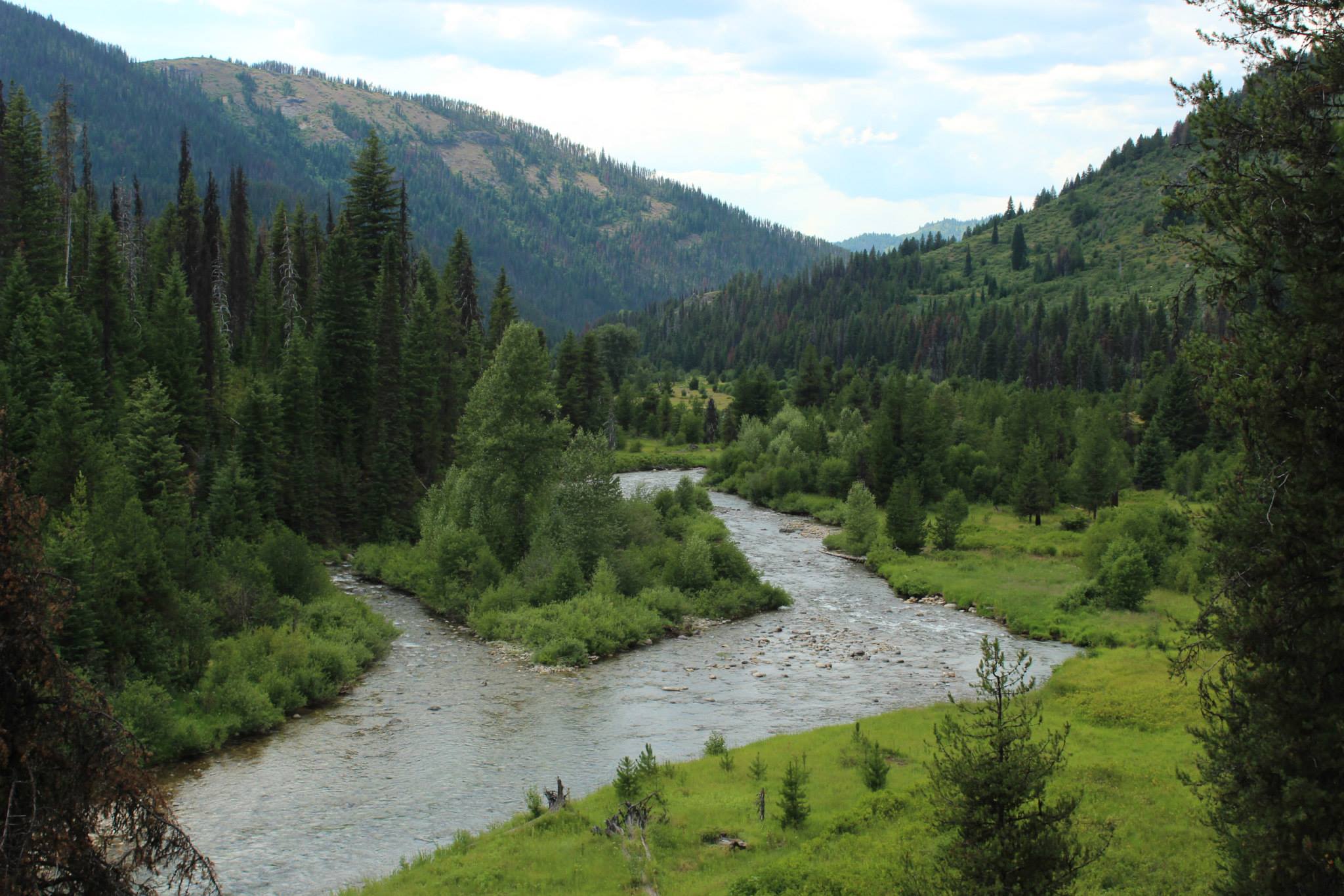 Kelly Creek, one of the premier fishing spots in  the Clearwater Basin, makes a beautiful destination.  The creek is abundant with cutthroat trout as well as bull trout, rainbow, and Kokanee.  Fishing at Kelly Creek is catch and release most of the year. There are 14 campsites available in the Kelly Forks Campground; the Kelly Forks Cabin is available  for rent year-round through the Forest Service. Although the campground does not serve as a trailhead, nearby trails less than a mile from the campground lead into the Clearwater  Roadless Area.
Directions:
From Pierce, ID, take State Rt. 11 south 0.4 miles to French Mtn. Rd. sign (French Mtn. Rd.). Turn left onto French Mtn. Rd. and go 0.4 miles to Kelly Creek sign (Forest Rt. 250). Continue straight on Rt. 250 and go 47.6 miles to Kelly Creek campground sign (Forest Rt. 255). Continue straight on Rt. 255 for 0.2 miles to campground.
– Directions by Forestcamping.com
For More Information visit  Forestcamping.com
---
Location
Kelly Creek/Kelly Forks Campground
Elevation
2,680 ft.
Maps
Clearwater National Forest Map
Status
Clearwater National Forest/Roadless Area
More Info
Recreation.gov
http://www.recreation.gov/camping/Kelly_Forks_Cabin_Id/r/campgroundDetails.do?contractCode=NRSO&parkId=72050