View All Southwest Idaho Adventures
Shafer Butte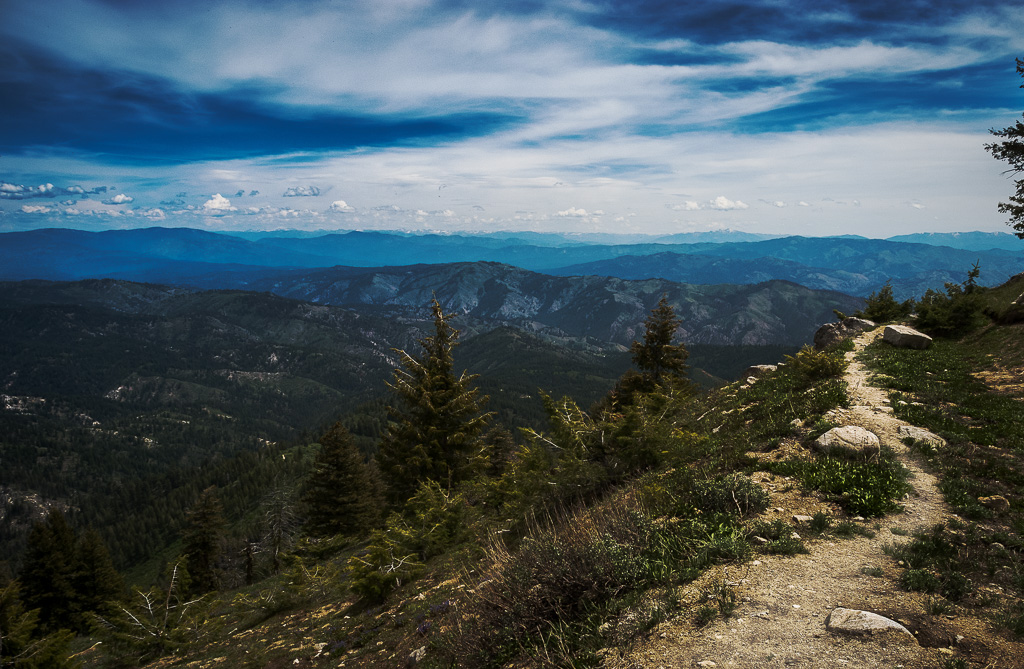 Bogus Basin isn't just for winter sports-Shafer Butte has over 30 miles of hiking and mountain bike trails to keep you busy all summer long! These scenic trails are surrounded by wildflowers in the spring and summer months and attract a variety of wildlife. Overnight camping is available at the Shafer Butte Campground which is also the trail-head for climbing to the top of More's Mountain or the top of Shafer Butte.
Directions:
From Boise, follow Bogus Basin Rd. north from Hill Rd. 16  miles to the Bogus Basin Ski Resort. The trail-head takes off from Pioneer Lodge. To get to the campground, continue on the road past the ski resort for another 4 miles to a dirt road. Turn east at the dirt road and follow for another 1.5 miles to the Shafer Butte Camping and Picnic Area.
More Information:  Summit Post
Maps: Ridge to Rivers Shafer Butte Map
---
Location
Shafer Butte
Distance
36+ miles of trails
Elevation
6-7,000 ft.
Difficulty
Moderate
Status
Forest Service and some private land
More Info
Ridge to Rivers
http://ridgetorivers.cityofboise.org/