View All Central / East Idaho Adventures
Toolbox-Herd Peak Trail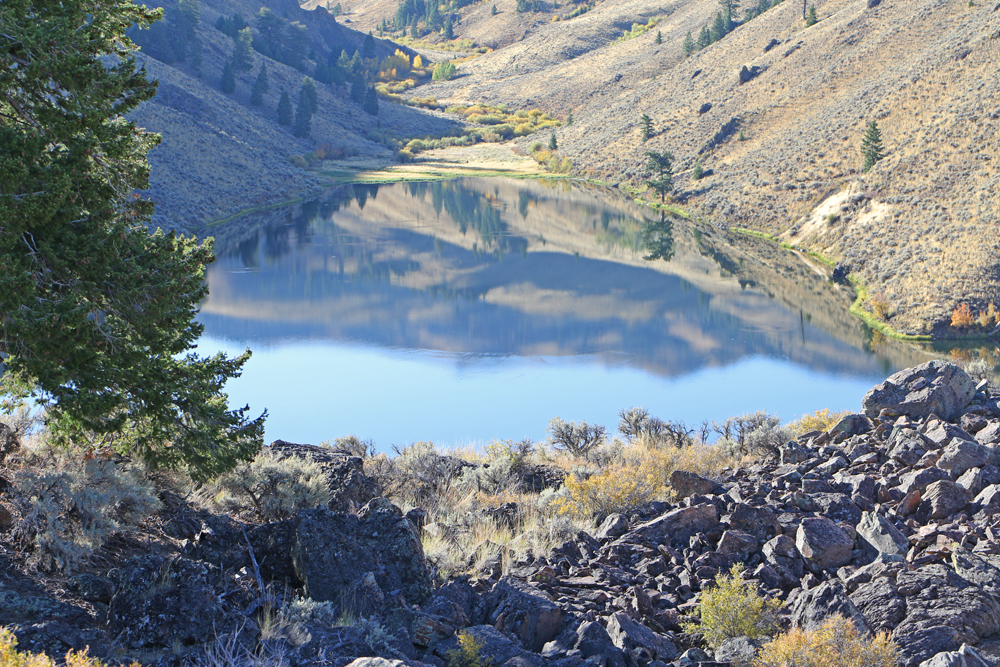 The trail begins in a meadow and continues up a gully along Toolbox Creek. There will be a few creek crossings along the way; early in the season it might be pretty muddy. Climb the switchbacks to the top of the gully. The elevation at this saddle is 9200 feet.
There will be several trails at the top of the gully; take the trail on your right. This trail heads down to a swale then back up the sagebrush filled ridge in front of you. If you have more time continue on this trail and make the final ascent to the saddle between the two summits of Herd Peak.
Directions:
From Ketchum, drive east on Sun Valley-Trail Creek Road. In 20 miles, turn left at the North Fork Road junction. It's another 7 miles before you will see the sign for Toolbox Creek Trail. Turn right when you reach the sign to park in a grassy area.
Location: Jerry Peak Wilderness, Boulder-White  Clouds
Status: Designated wilderness
Maps:  Sawtooth  National Forest
---
Location
Boulder-White Clouds
Distance
7 miles round trip
Elevation
2,280 ft
Difficulty
Moderate
Maps
SNRA, Ketchum & Fairfield District; USGS Herd Peak
Status
Proposed Wilderness
More Info
Day Hiking Near Sun Valley