View All Southwest Idaho Adventures
Weiser River Trail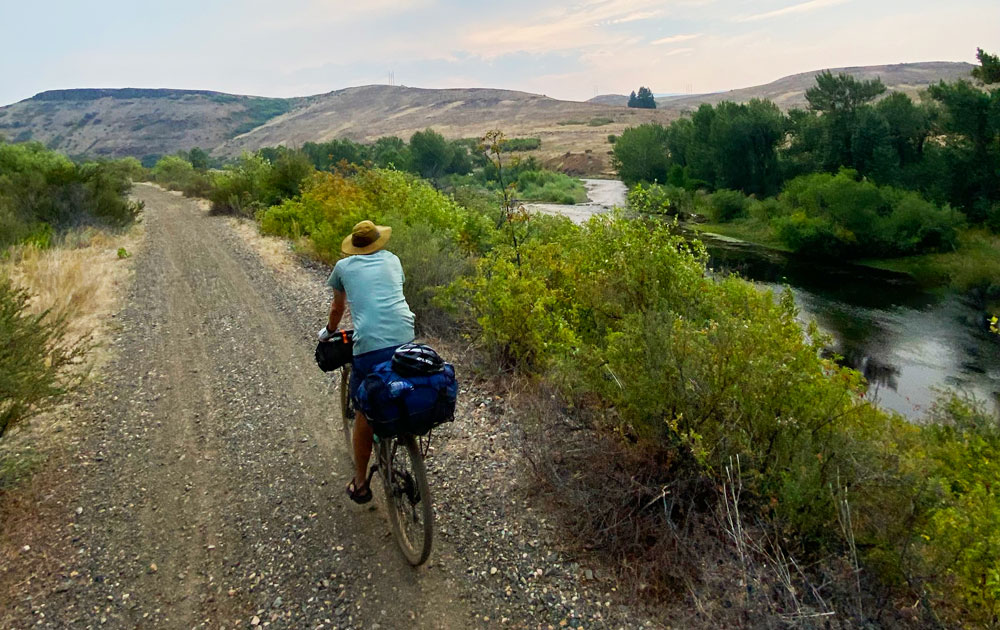 The Weiser River Trail is a "Rails to  Trails" project, which follows the path of the old rail line that ran from  Weiser to New Meadows. The trail parallels the Weiser River and provides a wide variety of recreational opportunities, depending on the season-floating, canoeing or kayaking the river; hiking; biking; horseback riding and nordic skiing.
The trail progresses  through a variety of terrains-from desert sagebrush to alpine forest-and teems with wildflowers in the spring and early summer.
The 84-mile trail passes through four  small towns-Weiser, Midvale, Cambridge and Council-before ending in New  Meadows. You can access the trail  from any of these communities and divided your adventure into several smaller trips.
Directions:
From Interstate 84, take exit 3 for Hwy 95. Travel about 20 miles to the south side of Weiser, and turn east on Main Street. In 0.5 miles, you are at the new Weiser trailhead.  The easiest trailhead to find at the New Meadows end is about 8 miles from town and just north of the Tamarack Lumber Mill. Just past the mill on the right is a dirt road with room to park.
Maps: Friends of the Weiser River Trail
---
Location
Weiser to New Meadows
Distance
84 miles one way
Difficulty
Moderate
More Info
Rails to Trails
http://www.traillink.com/trail/weiser-river-national-recreation-trail.aspx